Food Drive
Regent Bookstore Drive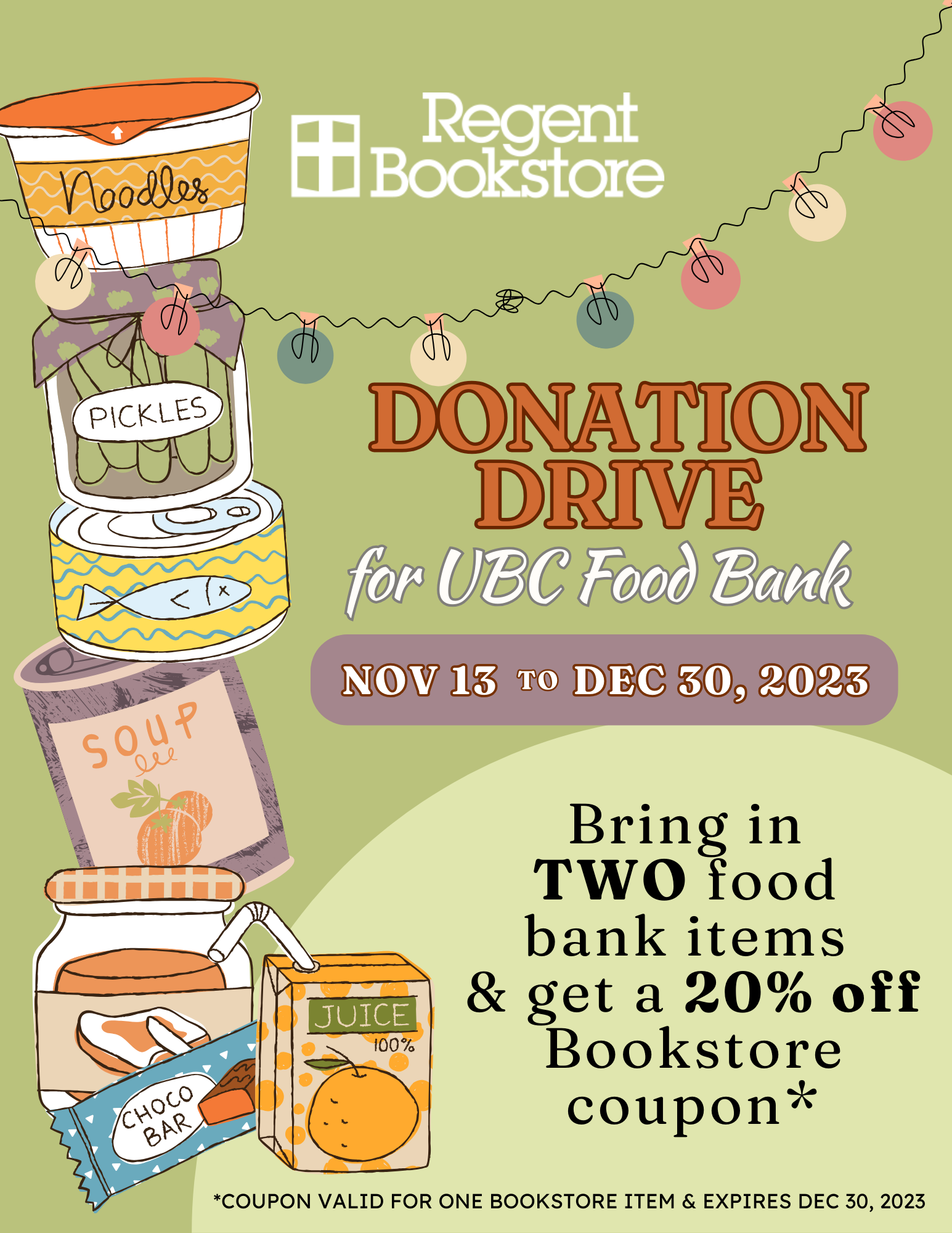 Get a 20% off coupon for every TWO food bank items you bring in!
For the second year in a row, the Regent College Bookstore will be running a food drive. For every two non-perishable food items brought into the bookstore, customers will earn a 20% off coupon that they can use on any new bookstore item (coupons expire December 30, 2023).
Over 40% of UBC students have recently reported concerns about food insecurity. Due in part to the COVID-19 pandemic, the AMS Food Bank at UBC has had a sharp increase in usage over the last few years. By donating to the food drive, you'll not only be helping provide for the practical needs of students but you'll be earning coupons you had use to buy books, cards, calendars and more - a win-win opportunity!