New Books
New and Noteworthy Books Spring 2023
Here are some of the upcoming books we are most looking forward to set to be released between February - May 2023! If you are interested in any of these or would like to know more, please give us a call (604-228-1820) or send us an email ([email protected]) to inquire about reserving a copy or shipping.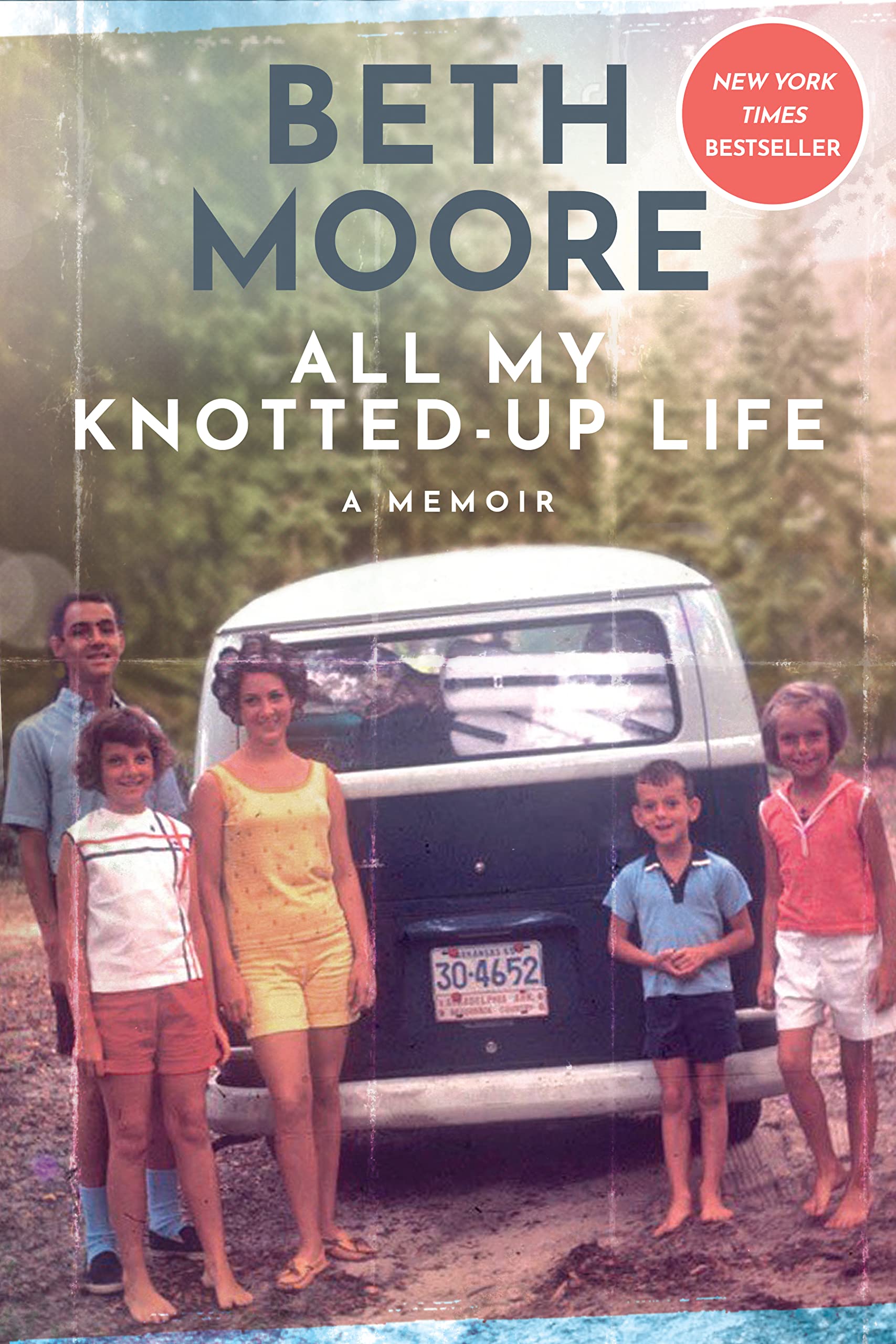 All My Knotted-Up Life: A Memoir
Tyndale House Publishers
February 21, 2023
An incredibly thoughtful, disarmingly funny, and intensely vulnerable glimpse into the life and ministry of a woman familiar to many but known by few.
"It's a peculiar thing, this having lived long enough to take a good look back. We go from knowing each other better than we know ourselves to barely sure if we know each other at all, to precisely sure that we don't. All my knotted-up life I've longed for the sanity and simplicity of knowing who's good and who's bad. I've wanted to know this about myself as much as anyone. This was not theological. It was strictly relational. God could do what he wanted with eternity. I was just trying to make it here in the meantime. As benevolent as he has been in a myriad of ways, God has remained aloof on this uncomplicated request." – Beth Moore
New York Times best-selling author, speaker, visionary, and founder of Living Proof Ministries Beth Moore has devoted her whole life to helping women across the globe come to know the transforming power of Jesus. An established writer of many acclaimed books and Bible studies for women on spiritual growth and personal development, Beth now unveils her own story in a much-anticipated debut memoir.
All My Knotted-Up Life is told with surprising candor about some of the personal heartbreaks and behind-the-scenes challenges that have marked Beth's life. But beyond that, it's a beautifully crafted portrait of resilience and survival, a poignant reminder of God's enduring faithfulness, and proof positive that if we ever truly took the time to hear people's full stories . . . we'd all walk around slack-jawed.

Available for in-store purchase only.
---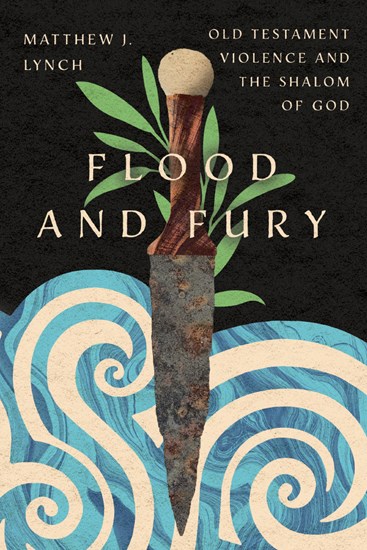 Flood and Fury: Old Testament Violence and the Shalom of God
IVP Academic
February 28, 2023
What do we do with a God who sanctions violence?
Old Testament violence proves one of the most troubling topics in the Bible. Too often, the explanations for the brutality in Scripture fail to adequately illustrate why God would sanction such horrors on humanity. These unanswered questions leave readers frustrated and confused, leading some to even walk away from their faith.
In Flood and Fury, Old Testament scholar Matthew Lynch approaches two of the most violent passages in the Old Testament – the Flood and the Canaanite conquest – and offers a way forward that doesn't require softening or ignoring the most troubling aspects of these stories. While acknowledging the persistent challenge of violence in Scripture, Flood and Fury contends that reading with the grain of the text yields surprising insights into the goodness and the mercy of God. Through his exploration of themes related to violence including misogyny, racism, and nationalism, Lynch shows that these violent stories illuminate significant theological insights that we might miss with a surface reading.
Flood and Fury challenges us to let go of the need to rescue the Old Testament from itself and listen afresh to its own critiques on violence.
Available for in-store purchase only.
---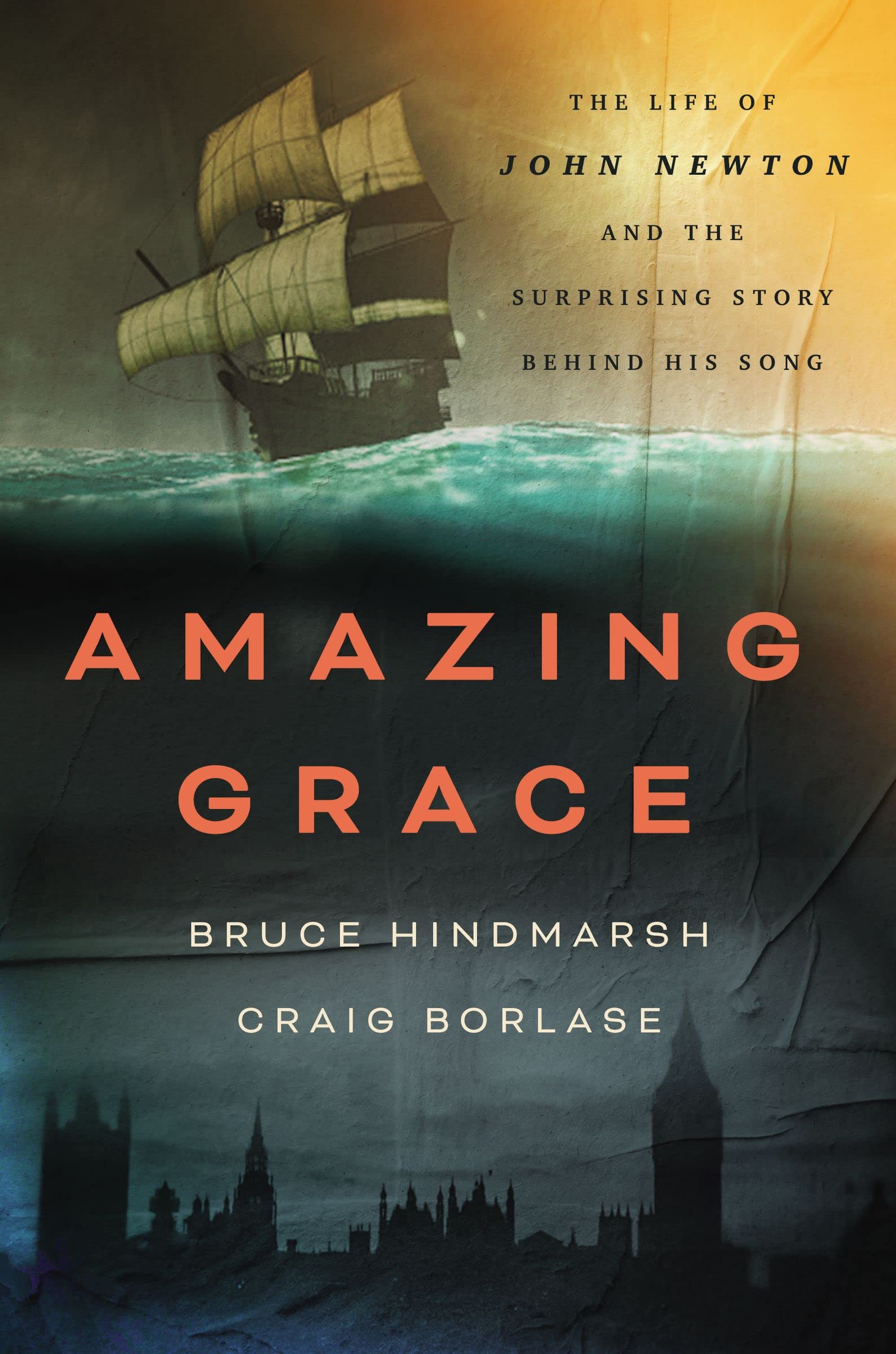 Amazing Grace: The Life of John Newton and the Surprising Story Behind His Song
Thomas Nelson
March 7, 2023
Amazing Grace is the surprising true story of John Newton, author of the song that has touched millions. A biography that reads like a novel, it reveals Newton's dramatic story of sin and salvation as a slave trader before his ultimate transformation to speaking out against the horror of slavery. His story speaks to the brokenness within us all and our need for God's amazing grace—and reveals the truth behind his song.
Amazing Grace is based on years of research on the life and writings of John Newton. It tells of a prodigal who returns home, and a young love that defies the odds; of a young man whose life is torn by grief and wounded by the cruelty of others, following his descent into deeper suffering and finally into the brutal world of the slave trade. Newton rejects God repeatedly but is rescued by a divine mercy that reaches deeper than he could ever have imagined as he ultimately faces his past and repents.
Newton's story is shocking, and Amazing Grace does not try to airbrush or excuse his faults. There are glaring contradictions in the life of a ship's Captain who retreats to his cabin to study his Bible and write tender love letters to his wife while hundreds of slaves lie in chains in the hold below.
The profound lessons from his life are applicable to us today, helping us to:
Discover that the need for grace is universal and offers the deepest hope for overcoming hatred
Be honest about our lives even when we are ashamed and face seemingly unresolvable problems
Look for grace when life is far from perfect and doesn't match up to our expectations
Trust that our mistakes and regrets, no matter how deep, can be redeemed in the end
Since the first public singing of "Amazing Grace" almost 250 years ago, every generation has been profoundly moved by the song, and now readers can connect with John Newton's story like never before. In these days of extreme polarization when beliefs about race, church, and politics have all become deeply divisive in society, we need grace more than ever. We need stories like this one that talk honestly about the human condition but even more about the relentless love of God and his forgiveness of sins.
Available for in-store purchase only.
---
Timothy Keller: His Spiritual and Intellectual Formation
Zondervan
March 14, 2023
Timothy Keller takes readers behind the scenes to meet the people and understand the events that formed Keller's spiritual life and ministry priorities.
Millions have read books and listened to sermons by Timothy Keller. But which people and what events shaped his own thinking and spiritual growth? With unfettered access to Keller's personal notes and sermons--as well as exclusive interviews with family members and longtime friends--Collin Hansen gives you unprecedented understanding of one of the 21st century's most influential church leaders.
Spend any time around Timothy Keller and you'll learn what he's reading, what he's learning, what he's seeing. The story of Timothy Keller is the story of his spiritual and intellectual influences, from the woman who taught him how to read the Bible to the professor who taught him to preach Jesus from every text to the philosopher who taught him to see beneath society's surface.
For the first time, Hansen introduces readers to Keller's early years: the home where he learned to tell stories from the trees, the church where he learned to care for souls, and the city that lifted him to the international fame he never wanted.
You'll discover how to:
Understand the principles and practices that allowed Keller to synthesize so many different influences in a coherent ministry.
Take the best of Keller's preaching and teaching to meet emerging challenges in the 21st century.
Develop your own historical, theological, and cultural perspectives to shape your leadership.
This is the untold story of the people, the books, the lectures, and ultimately the God who formed and shaped the life of Timothy Keller.
Available for in-store purchase only.
---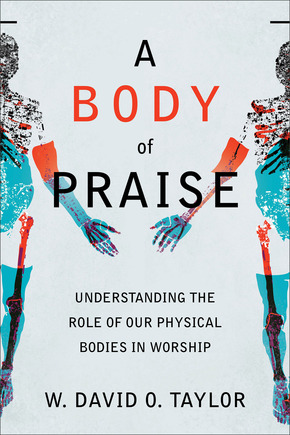 A Body of Praise: Understanding the Role of Our Physical Bodies in Worship
Baker Academic
March 28, 2023
Do our physical bodies really matter in corporate worship? Isn't our soul the most important part of us? Aren't our bodies, at best, negligible to worship and, at worst, a hindrance? The answer to this last question is categorically no, as Christians have attested throughout history and across the global church. The purpose of the body instead is to offer to God in worship what only it
can
offer--and what
must
be offered to God.
By drawing on the wisdom of the Bible, church history, and theology, and by taking advantage of the unique insights of the arts and sciences, ethics, and spiritual formation, a respected theologian and pastor argues in this book that there is something for our physical bodies to do that decisively forms Christlikeness in us within the context of corporate worship. What we do with our postures, gestures, and movements in worship matters. How our senses of sight, scent, sound, taste, and touch are involved in worship matters. How our spontaneous and prescriptive activities form us in worship matters. All of it matters to faithful and fulsome worship for the sake of a body that is fully alive in the praise of God.
Available for in-store purchase only.
---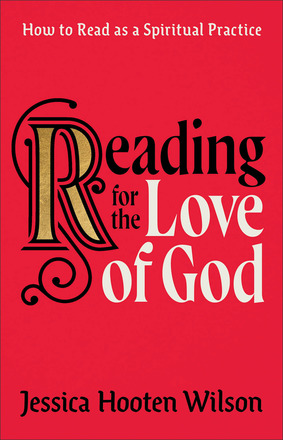 Reading for the Love of God: How to Read as a Spiritual Practice
Brazos
March 28, 2023
What if we viewed reading as not just a personal hobby or a pleasurable indulgence but a spiritual practice that deepens our faith?
In
Reading for the Love of God
, award-winning author Jessica Hooten Wilson does just that--and then shows readers how to reap the spiritual benefits of reading. She argues that the simple act of reading can help us learn to pray well, love our neighbor, be contemplative, practice humility, and disentangle ourselves from contemporary idols.
Accessible and engaging, this guide outlines several ways Christian thinkers--including Augustine, Julian of Norwich, Frederick Douglass, and Dorothy L. Sayers--approached the act of reading. It also includes useful special features such as suggested reading lists, guided practices to approaching texts, and tips for meditating on specific texts or Bible passages. By learning to read for the love of God, readers will discover not only a renewed love of reading but also a new, vital spiritual practice to deepen their walk with God.
Available for in-store purchase only.
---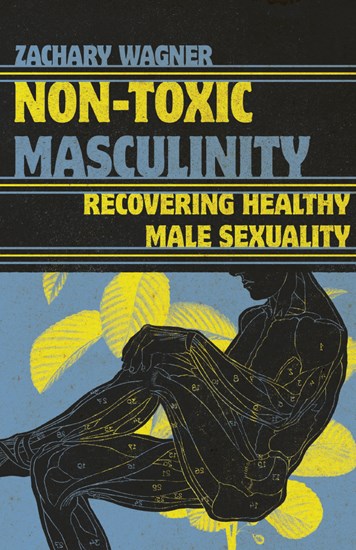 Non-Toxic Masculinity: Recovering Healthy Male Sexuality
InterVarsity Press
April 4, 2023
Dismissals such as "boys will be boys" and "not all men" are ingrained in our world. And the purity culture of our youth sold the same excuses with a spiritual spin. Can we break the toxic cycle and recover a healthy identity for men?
In Non-Toxic Masculinity, Zachary Wagner tells men, "If you are in Christ, this is your problem—and you should be part of the solution."
Reflecting on his own coming of age in the purity culture movement and ongoing recovery from sexual shame, Wagner confronts harmful teaching from the American church that has distorted desire, sex, relationships, and responsibility. For those—both men and women—who feel disillusioned and adrift, this book offers a renewed vision for Christian male sexuality founded in empathy and selflessness.
Available for in-store purchase only.
---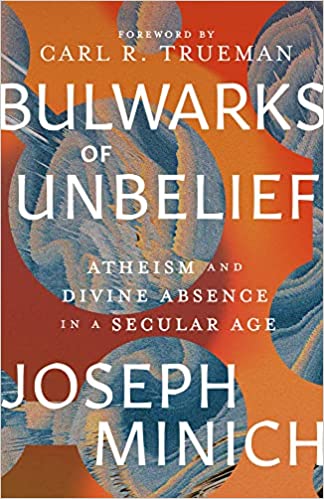 Bulwarks of Unbelief: Atheism and Divine Absence in a Secular Age
Lexham
April 12, 2023
How modernity creates atheists--and what the church must do about it.
Millions of people in the West identify as atheists. Christians often respond to this reality with proofs of God's existence, as though rational arguments for atheism were the root cause of unbelief. In Bulwarks of Unbelief, Joseph Minich argues that a felt absence of God, as experienced by the modern individual, offers a better explanation for the rise in atheism. Recent technological and cultural shifts in the modern West have produced a perceived challenge to God's existence. As modern technoculture reshapes our awareness of reality and belief in the invisible, it in turn amplifies God's apparent silence. In this new context, atheism is a natural result. And absent of meaning from without, we have turned within.
Christians cannot escape this aspect of modern life. Minich argues that we must consciously and actively return to reality. If we reattune ourselves to God's story, reintegrate the whole person, and reinhabit the world, faith can thrive in this age of unbelief.
Available for in-store purchase only.
---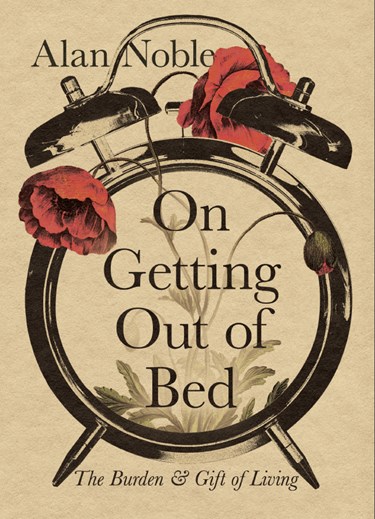 On Getting Out of Bed: The Burden and Gift of Living
InterVarsity Press
April 18, 2023
We aren't always honest about how difficult normal human life is.
For the majority of people, sorrow, despair, anxiety, and mental illness are everyday experiences. While we have made tremendous advancements in therapy and psychiatry, the burden of living still comes down to mundane choices that we each must make—like the daily choice to get out of bed.
In this deeply personal essay, Alan Noble considers the unique burden of everyday life in the modern world. Sometimes, he writes, the choice to carry on amid great suffering—to simply get out of bed—is itself a powerful witness to the goodness of life, and of God.
Available for in-store purchase only.
---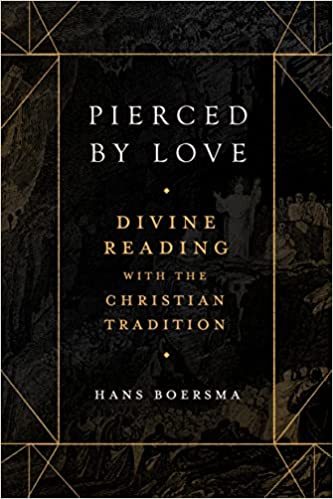 Pierced by Love: Divine Reading with the Christian Tradition
Lexham
April 19, 2023
Holy Scripture requires holy reading.
Encounter an ancient but fresh way of reading the Bible.
Learn from Augustine, Anselm of Canterbury, Bernard of Clairvaux, and others.
Experience a structured and attentive way to focus on Christ, listen to the Spirit, and rest in God's love.
Christians read Scripture to encounter Christ and be conformed to his image. Jesus is the point of reading the Bible. But Scripture is no mere human text; it is God's living word. So how should we read it?
For Christians throughout the centuries, the answer has been lectio divina―"divine reading." Lectio divina is a sacramental reading. It aims to take us more deeply into the life of God. Through practicing the four movements of lectio divina―attentive reading, extended meditation, prayerful reflection, and silent resting―we focus on Christ, listen to the Spirit, and rest in God's love. We no longer simply read the words of Scripture; instead, we read the face of God in the eternal Word.
Available for in-store purchase only.
---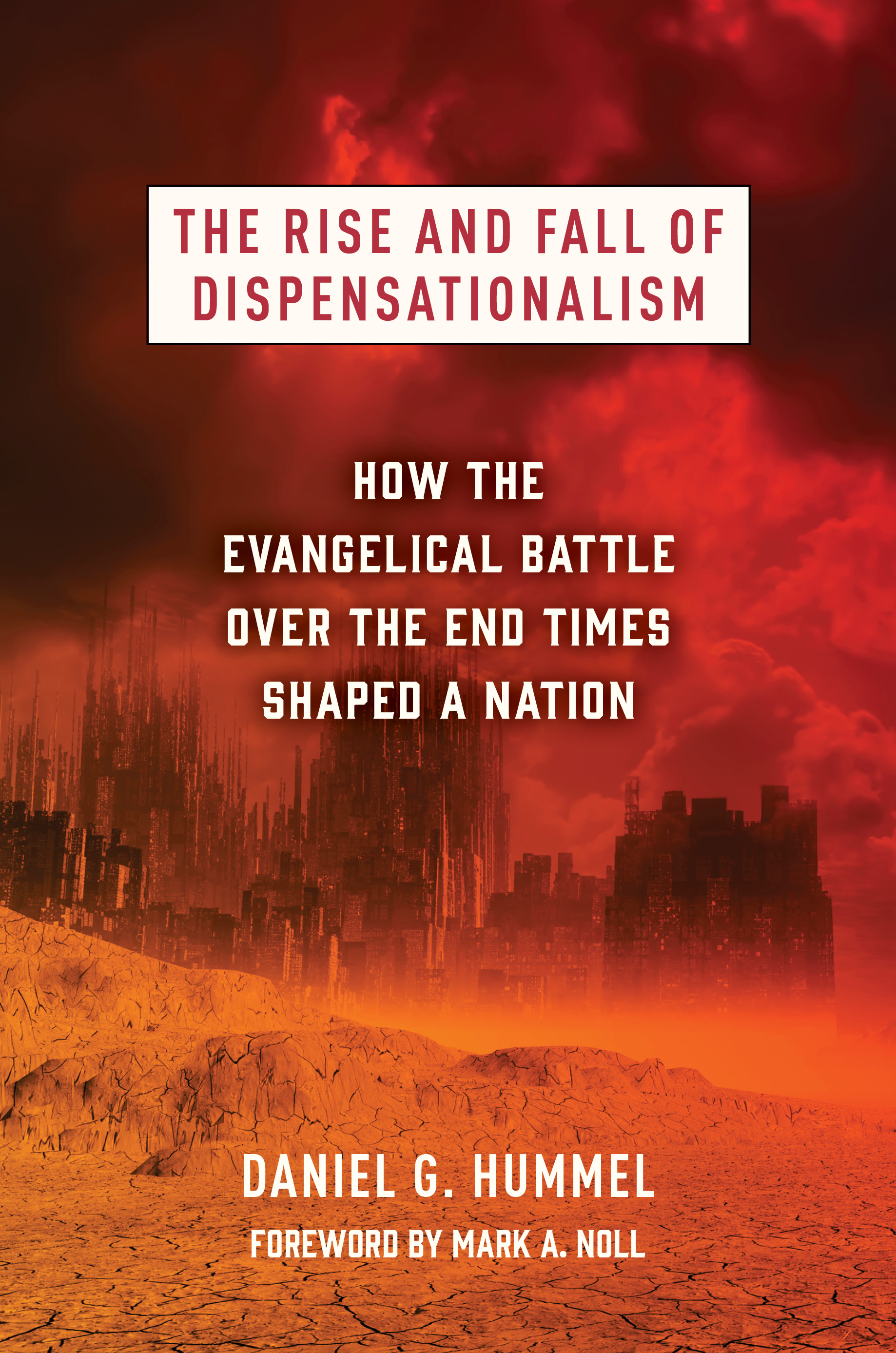 The Rise and Fall of Dispensationalism: How the Evangelical Battle over the End Times Shaped a Nation
Eerdmans
May 4, 2023
A fascinating history of dispensationalism and its influence on popular culture, politics, and religion

In
The Rise and Fall of Dispensationalism
, Daniel G. Hummel illuminates how dispensationalism, despite often being dismissed as a fringe apocalyptic movement, shaped Anglo-American evangelicalism and the larger American cultural imagination.
Hummel locates dispensationalism's origin in the writings of the nineteenth-century Protestant John Nelson Darby, who established many of the hallmarks of the theology, such as premillennialism and belief in the rapture. Though it consistently faced criticism, dispensationalism held populist, and briefly scholarly, appeal—visible in everything from turn-of-the-century revivalism to apocalyptic bestsellers of the 1970s to current internet conspiracy theories.
Measured and irenic, Hummel objectively evaluates evangelicalism's most resilient (and contentious) popular theology. As the first comprehensive intellectual-cultural history of its kind,
The Rise and Fall of Dispensationalism
is a must-read for students and scholars of American religion.
Available for in-store purchase only.
---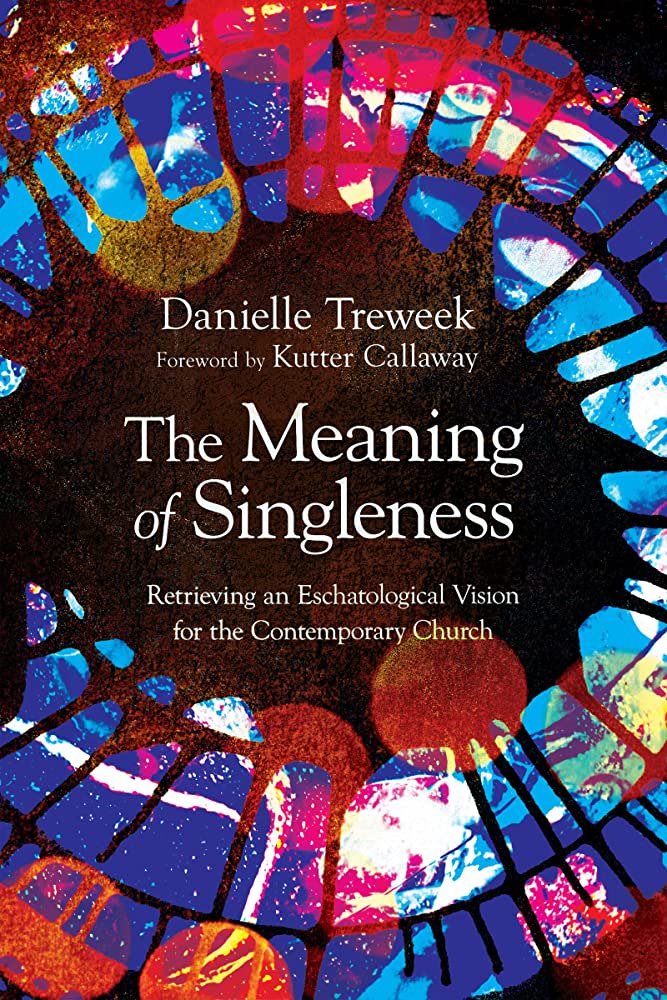 The Meaning of Singleness: Retrieving an Eschatological Vision for the Contemporary Church
IVP Academic
May 9, 2023
Is Christian singleness a burden to be endured or a God-ordained vocation? Might singleness here and now give the church a glimpse of God's heavenly promises?
Dani Treweek offers biblical, historical, cultural, and theological reflections to retrieve a theology of singleness for the church today. Drawing upon both ancient and contemporary theologians, including Augustine, Ælfric of Eynsham, John Paul II, and Stanley Hauerwas, she contends not only that singleness has served an important role throughout the church's history, but that single Christians present the church with a foretaste of the eschatological reality that awaits all of God's people.
Far from being a burden, then, Christian singleness is among the highest vocations of the faith.
Available for in-store purchase only.
---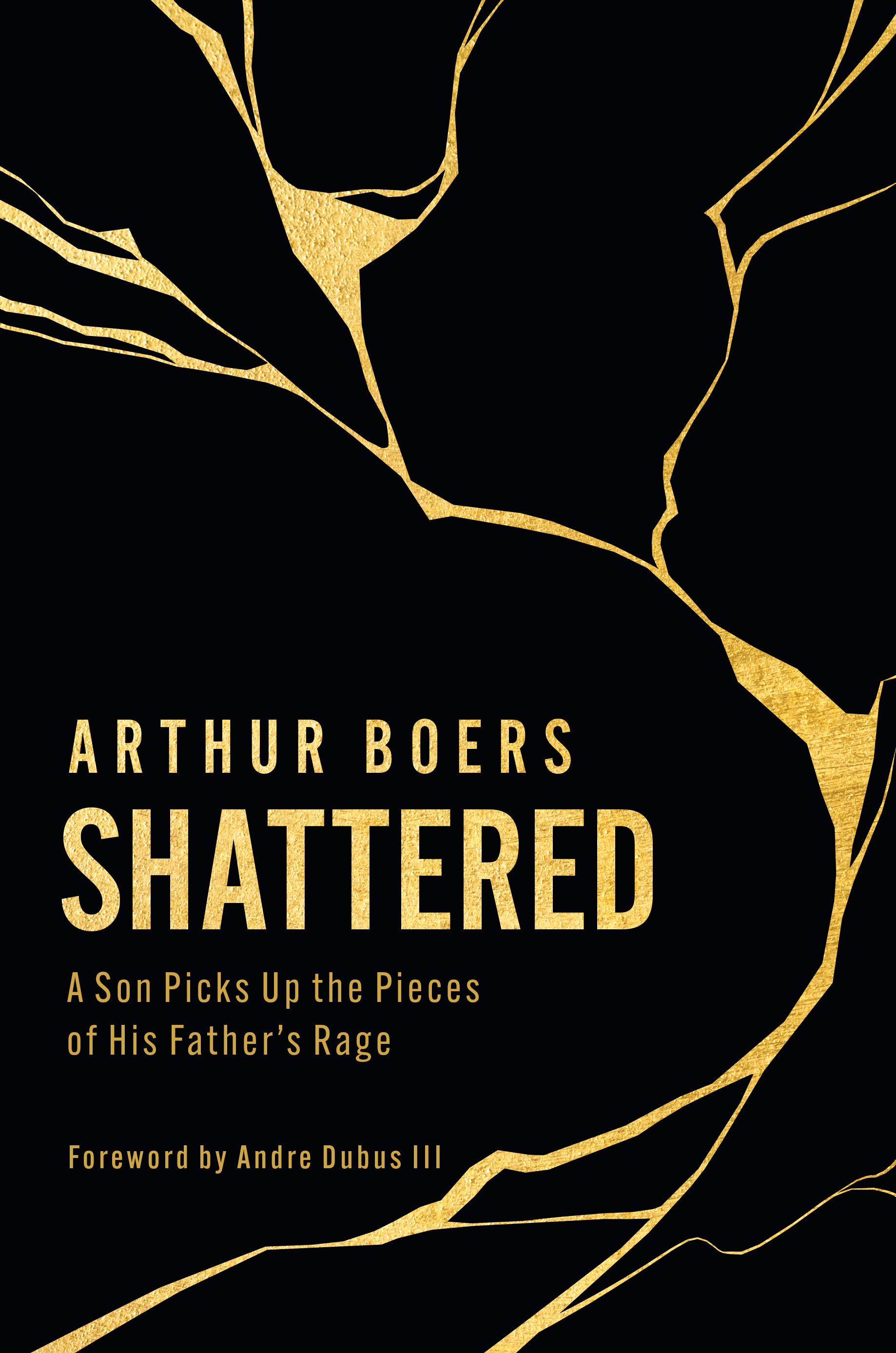 Shattered: A Son Picks Up the Pieces of His Father's Rage
Eerdmans
May 9, 2023
A sensitive and penetrating reflection on coming of age in a Dutch immigrant family scarred by violence

Arthur Boers's earliest memory was of shattered glass. His father threw a potted plant at his mother, and she ducked as the plant crashed through a window of the family home. His mother cleaned up the shards that day; later in life, he would find himself called upon to pick up the pieces as well.
In
Shattered
, Boers reflects on coming of age in a family scarred by violence. The son of Dutch immigrants, Boers illuminates the generational trauma of the Nazi occupation of Holland, refracted in vignettes of his boyhood in postwar Canada. His hard-working, Calvinist family is endearing, but ultimately unable or unwilling to address the insidious cycle of abuse that passed father to son. Breaking with this silence and complicity, Boers reflects candidly and empathetically on his tumultuous relationship with his father. Intertwined with this narrative is his emerging vocation to ministry, more mystical and expressive than the Reformed tradition in which he was raised.
Forthright and authentic, Boers extends a hand in solidarity to readers who have been wounded by those who were meant to protect them the most. With Shattered, he charts a path toward healing through faith.
Available for in-store purchase only.
---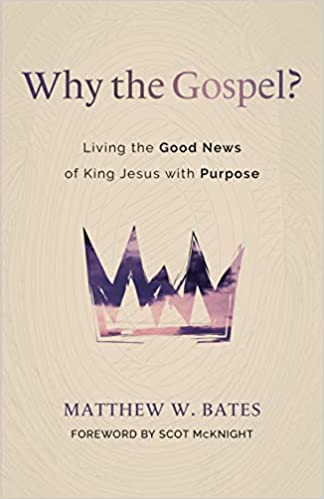 Why the Gospel?: Living the Good News of King Jesus with Purpose
Eerdmans
May 16, 2023
We know what the gospel is—but do we know why it is? 

As Christians, we often ask
what
the gospel is, when we should be asking
why
it is. Matthew W. Bates has previously demonstrated that the "good news" of the gospel is that Jesus is King. But in his latest book, he explores God's intentions: why has God issued this royal proclamation? And what role can it play in our everyday lives?  
As Bates observes, we find the answer in a simple but challenging realization: "
I am a horrible king of my own life.
" With examples from Scripture, literature, and personal experience, Bates explains what pledging allegiance to Jesus as ruler of our lives actually looks like. Living authentically according to God's reign conforms humanity to the image of Jesus and extends his glory and honor to all creation.   
Perfect for church studies, evangelism, or personal spiritual reading,
Why the Gospel?
invites readers to consider how we can transform our lives and communities through loyalty and devotion to King Jesus. The book includes questions to guide discussion.
Available for in-store purchase only.
---