New Books
New and Noteworthy Books Fall 2023
Here are some of the upcoming books we are most looking forward to set to be released between September - December 2023! If you are interested in any of these or would like to know more, please give us a call (604-228-1820) or send us an email ([email protected]) to inquire about reserving a copy or shipping.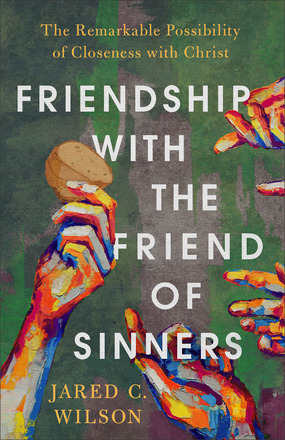 Friendship with the Friend of Sinners: The Remarkable Possibility of Closeness with Christ
Baker Books
September 5, 2023
Are you longing for true connection?

The Bible calls Jesus the friend of sinners, but it's hard to imagine what friendship with Jesus really looks like. How are we supposed to feel that close to a holy, perfect, and invisible God? How do we see Jesus as the real person he is? And how do we experience true friendship with him when we struggle to maintain true friendship on earth?
Join author Jared C. Wilson as he explores what it means to be a friend of Jesus. Through candid personal stories and insights into the Gospels, Wilson uncovers easily overlooked details of the close relationship Jesus had with his followers. He reveals the ways we often hold Jesus at arm's length and shows how to draw close to him through radical honesty, consistent communication, and unconditional love.
Available for in-store purchase only.
---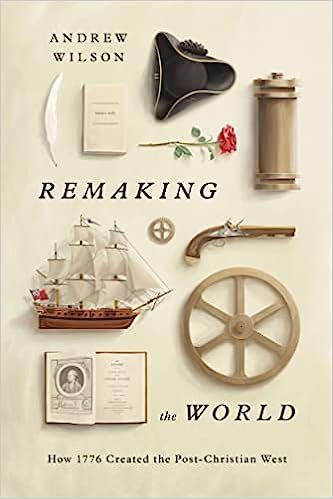 Remaking the World: How 1776 Created the Post-Christian West
Crossway
September 5, 2023
How 7 Transformational Events in 1776 Paved the Way for Today's Post-Christian West
With dizzying social transformations in everything from gender to social justice, it may seem like there's never been a more tumultuous period in history. But a single year in the late 18th century saw a number of influential transformations—or even revolutions—that changed the social trajectory of the Western world. By understanding how those events influenced today's cultural landscape, Christians can more effectively bear witness to God's truth in a post-Christian age.
In Remaking the World, Andrew Wilson highlights 7 major developments from the year 1776—globalization, the Enlightenment, the Industrial Revolution, the Great Enrichment, the American Revolution, the rise of post-Christianity, and the dawn of Romanticism—and explains their relevance to social changes happening today. Carefully examining key documents and historical figures, Wilson demonstrates how a monumental number of political, philosophical, economic, and industrial changes in the year of America's founding shaped the modern West into a "WEIRDER" society: Western, Educated, Industrialized, Rich, Democratic, Ex-Christian, and Romantic. This thoroughly researched yet accessible book offers a unique historical perspective on modern views of family, government, religion, and morality—giving Christians the historical lens they need to understand today's post-Christian trends and respond accordingly.
Relevant Cultural and Historical Analysis: Skillfully connects key ideas and events from the past to the present
Comprehensive: Examines important developments from 1776, including the American Revolution, Thomas Paine's Common Sense, Edward Gibbon's The History of the Decline and Fall of the Roman Empire; James Watt's steam engine; Adam Smith's Wealth of Nations; and Immanuel Kant's Critique of Pure Reason
Informative: Covers key historical figures, including John Adams, Edmund Burke, and David Hume
Biblical: Equips and encourages readers to share the gospel in a post-Christian world
A Great Resource for Pastors, Scholars, and Readers of Carl Trueman's The Rise and Triumph of the Modern Self
Available for in-store purchase only.
---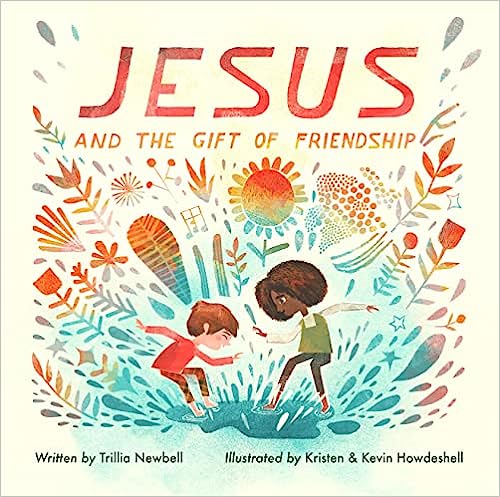 Jesus and the Gift of Friendship
Crossway
September 5, 2023
Storybook by Trillia Newbell Teaches Kids to Embrace Jesus as Their Closest Friend and Provider
Friends are one of the greatest gifts from God and reflect his ultimate gift—Jesus! But what happens when the desire for friendship goes unmet? Where should kids turn in their moments of sadness?
In this thoughtful children's book, readers journey with Zeke as he suffers from missing a close friend and experiences rejection after inviting a neighborhood boy to play. With help from his mom and consistent prayer, Zeke develops an unlikely friendship and an important dependence on Christ.
Jesus and the Gift of Friendship will spur hope and comfort in the lives of kids ages 3–6, teaching little ones to embrace friendship as a blessing from God and a reflection of Jesus—our dearest friend and ultimate provider.
Written for Kids Ages 3–6: Jesus and the Gift of Friendship will encourage little ones to embrace Jesus as their closest friend
Thoughtful Story with Gospel Truths: Teach kids about the love and comfort found in and through Christ
Rooted in Scripture: Provides a biblical application for a common Bible passage on friendship—John 15:12–15
Available for in-store purchase only.
---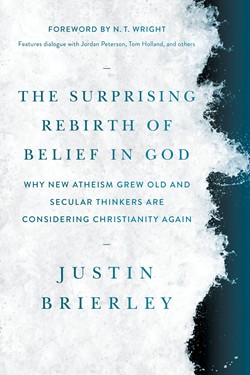 The Surprising Rebirth of Belief in God: Why New Atheism Grew Old and Secular Thinkers Are Considering Christianity Again
Tyndale
September 12, 2023
Could We Be Witnessing a Return of Belief in Our Generation?
Justin Brierley is convinced that in our time we are witnessing a growing wave of faith.
Famously described as the "long, withdrawing roar" of the "Sea of Faith," the Christian narrative that shaped the West has been replaced by sweeping secularism. But is that the end of the story?
It was a conversation with agnostic journalist Douglas Murray that led Brierley to investigate whether a change was on the horizon. Speaking of the "Sea of Faith," Murray remarked that tides come back in again and that a number of his intelligent friends had converted to Christianity in recent years. Brierley was seeing a similar trend among the secular thinkers he had interviewed. Jordan Peterson, Tom Holland, Dave Rubin, and many others have found themselves surprised by the continuing resonance and relevance of Christianity, and they are joining in on conversations about faith.
Readers will encounter Brierley's discussion of cultural trends and concepts including:
The meaning crisis
Public intellectuals embracing faith
Why the Christianity story is ready to return
In
The Surprising Rebirth of Belief in God
, Brierley outlines the dramatic fall of New Atheism and the birth of a new conversation on whether God makes sense of science, history, culture, and the search for meaning. People are returning to Christianity—but is the church prepared to welcome a new wave of faith?
There's a new conversation building. The tide is coming.
Available for in-store purchase only.
---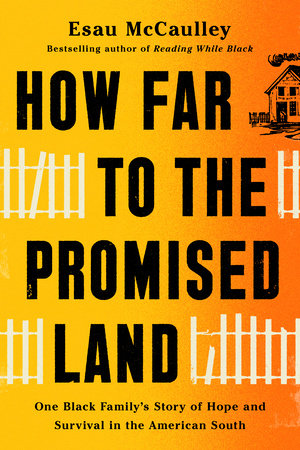 How Far to the Promised Land: One Black Family's Story of Hope and Survival in the American South
Convergent Books
September 12, 2023
From the New York Times contributing opinion writer and award-winning author of Reading While Black, a riveting intergenerational account of his family's search for home and hope

"A riveting book that invites you into the personal journey of one of the finest writers alive today."—Beth Moore, New York Times bestselling author of All My Knotted-Up Life

For much of his life, Esau McCaulley was taught to see himself as an exception: someone who, through hard work, faith, and determination, overcame childhood poverty, anti-Black racism, and an absent father to earn a job as a university professor and a life in the middle class.

But that narrative was called into question one night, when McCaulley answered the phone and learned that his father—whose absence defined his upbringing—died in a car crash. McCaulley was being asked to deliver his father's eulogy, to make sense of his complicated legacy in a country that only accepts Black men on the condition that they are exceptional, hardworking, perfect.

The resulting effort sent McCaulley back through his family history, seeking to understand the community that shaped him. In these pages, we meet his great-grandmother Sophia, a tenant farmer born with the gift of prophecy who scraped together a life in Jim Crow Alabama; his mother, Laurie, who raised four kids alone in an era when single Black mothers were demonized as "welfare queens"; and a cast of family, friends, and neighbors who won small victories in a world built to swallow Black lives. With profound honesty and compassion, he raises questions that implicate us all: What does each person's struggle to build a life teach us about what we owe each other? About what it means to be human?

How Far to the Promised Land is a thrilling and tender epic about being Black in America. It's a book that questions our too-simple narratives about poverty and upward mobility; a book in which the people normally written out of the American Dream are given voice.
Available for in-store purchase only.
---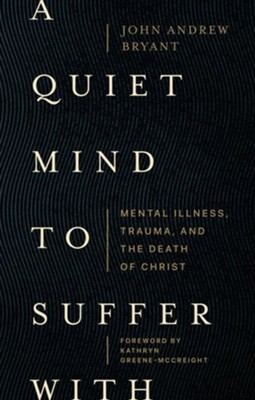 A Quiet Mind to Suffer With: Mental Illness, Trauma, and the Death of Christ
Lexham Press
September 13, 2023
Suffering has been made holy by Christ's proximity to it.
This is the story of Christ's nearness to my own suffering―my mental breakdown, my journey to the psych ward, my long, slow, painful recovery―and how Christ will use even our agony and despair to turn us into servants and guests of the mercy offered in his gospel.
We cannot answer suffering. And yet suffering demands an answer. If Jesus is the answer to suffering, what kind of answer is Jesus? Everything that could be taken from a person was taken from him. The worst things a person could be made to see and feel were seen and felt by Christ. All of this came to a point in the nails driven into his hands and became a word that cannot be unspoken―his body broken and his blood poured out for us. Suffering has been made holy by Christ's proximity to it.
Available for in-store purchase only.
---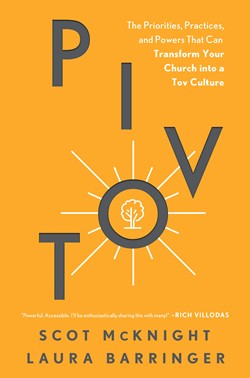 Pivot: The Priorities, Practices, and Powers That Can Transform Your Church into a Tov Culture
Tyndale
September 19, 2023
A practical guide to help you build a culture in your church or organization that resists abuse and cultivates goodness.
After the release of their groundbreaking book,
A Church Called Tov,
which recorded the stories of abuse and toxic church cultures at some of the most prominent churches in the United States, New Testament scholar and blogger for
Christianity Today
Scot McKnight and Laura Barringer heard from a flood of people who had experienced similar instances of abuse. After all they've seen and heard, they still believe it's possible for church cultures to be transformed from toxic to tov—from oppressive to good.
In
Pivot
, Scot and Laura help churches to implement practices, establish priorities, and cultivate the Kingdom Gospel-centered qualities that form goodness cultures. Readers will find answers to the four most common questions people have about culture transformation:
How can I transform the culture in my church or organization to make it tov?
I believe my workplace has unhealthy values. How do I initiate change?
How do I unleash a culture of goodness in my ministry?
I'm not in a position of church leadership. What are some red flags that indicate a toxic culture, and what can I do if I see them?
Pivot
also includes the following practical features:
The "Tov tool," a survey to help you discern your organization's culture and to promote spiritual conversations
A "getting to work" section at the end of each chapter with questions and next steps for application
Transformation is never easy. But for the sake of the next generation, we must do it.
Available for in-store purchase only.
---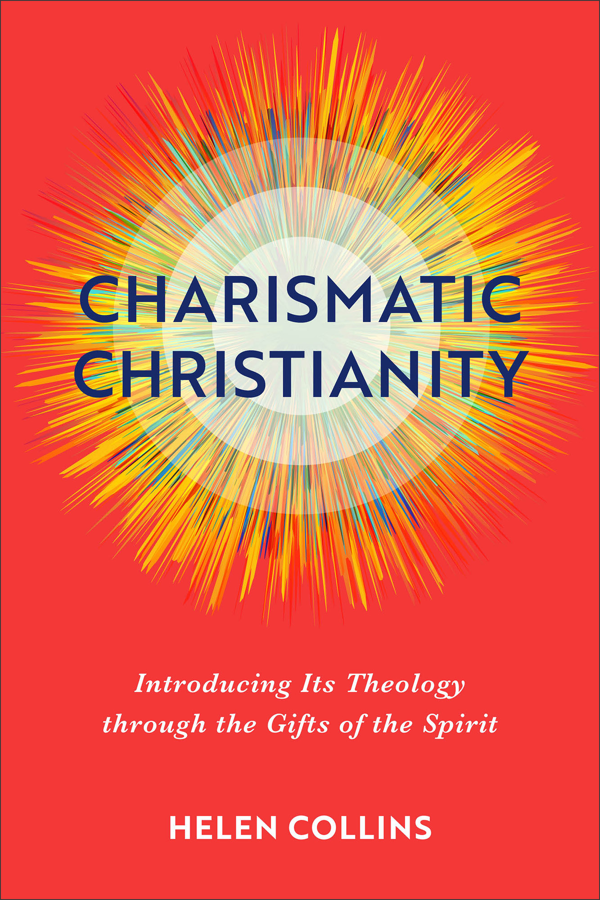 Charismatic Christianity: Introducing Its Theology through the Gifts of the Spirit
Baker Academic
September 26, 2023
What is the essence of charismatic Christianity, a renewal movement that stresses the Holy Spirit's work, the church's use of spiritual gifts, and the significance of the supernatural? Helen Collins gives a novel summary explanation drawn from the spiritual gifts. Through Scripture and doctrinal reflection, she shows that charismatic spirituality is a coherent, reasonable, and rich tradition with much to offer.
Collins demonstrates how practicing spiritual gifts embodies a distinctive theology, making these practices carriers of doctrine. Using the Acts 2 narrative, she summarizes seven key emphases and associated practices: expectancy (prophecy), enchantment (miracles), encounter (healing), expression (testimony), equality (tongues), empowerment (evangelism), and enjoyment (worship). The result is a fresh introduction that is biblical, theologically robust, and practical, helping charismatic students to learn more about themselves and others to understand the movement and what it has to contribute to global theological discussions.
Available for in-store purchase only.
---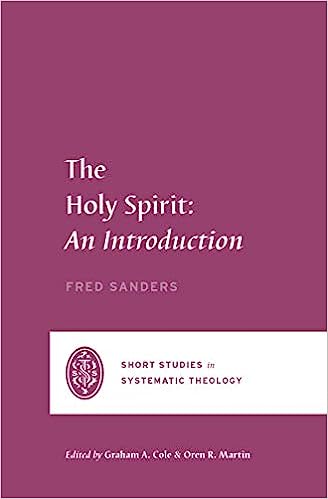 The Holy Spirit: An Introduction
Crossway
October 3, 2023
Understanding the Work and Power of the Holy Spirit in Scripture
Though he is right at the heart of everything in theology and faith, the Holy Spirit can be hard to focus on. In this addition to the Short Studies in Systematic Theology series, Fred Sanders teaches his readers how to hold a proper biblical understanding of both the person and power of the Holy Spirit.
New believers and seasoned saints alike will learn about the Holy Spirit's work in the cosmos, salvation history, and God's plans for the future. To accomplish this, Sanders explains the doctrine of the Holy Spirit in relation to the Trinity, the Old Testament, and the New Testament. In this short introduction readers will gain a better theological grasp of the Holy Spirit and instruction on why he matters for the Christian life.
For Those Interested in Systematic Theology: Particularly helpful for pastors, interested laypeople, and academics
Accessible: Part of the Short Studies in Systematic Theology series, introducing major doctrines of Christian theology in a clear and concise manner
Biblical: Examines what Scripture teaches about the Holy Spirit in relation to the Trinity, in the Old Testament, and in the New Testament
Available for in-store purchase only.
---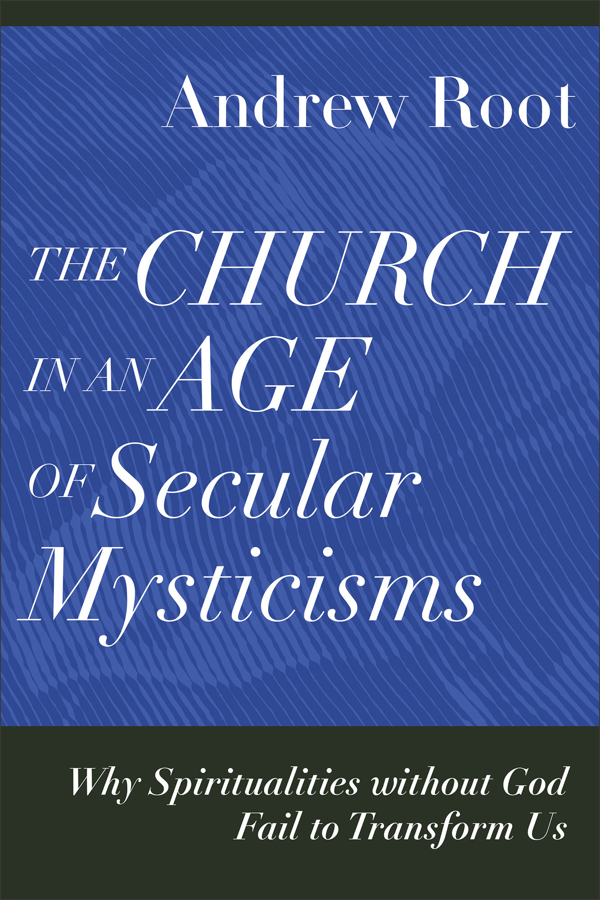 The Church in an Age of Secular Mysticisms: Why Spiritualities without God Fail to Transform Us
Baker Academic
October 10, 2023
Post-Christian life and society do not eliminate a desire for the transcendent; rather, they create an environment for new and divergent spiritual communities and practices to flourish. We are flooded with spiritualities that appeal to human desires for nonreligious personal transformation. But many fail to deliver because they fall into the trap of the self.
In the last book of the Ministry in a Secular Age series, leading practical theologian Andrew Root shows the differences between these spiritualities and authentic Christian transformation. He explores the dangers of following or adapting these reigning mysticisms and explains why the self has become so important yet is burdened with guilt--and how we should think about both. To help us understand our confusing cultural landscape, he maps spiritualities using twenty of the best memoirs from 2015 to 2020 in which "secular mystics" promote their mystical and transformational pathways. Root concludes with a more excellent way--even a mysticism--centered on the theology of the cross that pastors and leaders can use to form their own imaginations and practices.
Available for in-store purchase only.
---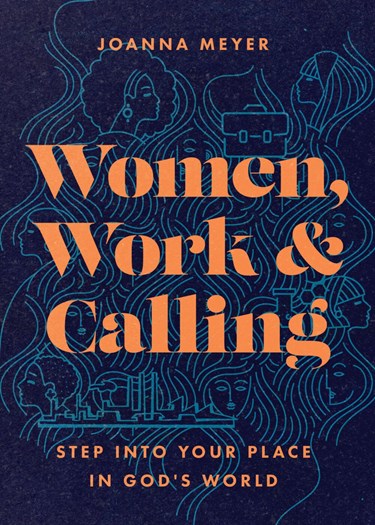 Women, Work, and Calling: Step into Your Place in God's World
InterVarsity Press
October 24, 2023
Women now have professional opportunities beyond what previous generations ever imagined. But as our roles in public life have grown, the church's vision for women's work and calling has not grown with us, leaving us feeling isolated and under-resourced. Christian women face multiple tensions between home and work, navigating complex gender dynamics in the workplace and social pressure to hold together picture-perfect lives.
Joanna Meyer addresses a critical gap in Christian women's discipleship by speaking to the roles we play in public and professional life. Acknowledging the brokenness of workplaces and industries, she provides a theological framework for women's work and influence and offers resources for the challenges of working life. This book will help you:
Ignite your vocational imagination, with a biblical framework for work and calling.
Build strength from within, with emotional and spiritual health to support your work.
Navigate common workplace challenges, with practical tools to help your influence grow.
Pursue purposeful relationships, collaborating and building strong relationships with others.
Learn from the lived experience of godly female leaders and discover how women can have a redemptive impact through our work.
Available for in-store purchase only.
---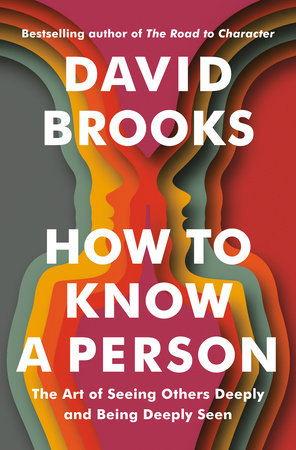 How to Know a Person: The Art of Seeing Others Deeply and Being Deeply Seen
Penguin Random House
October 24, 2023
A practical, heartfelt guide to the art of truly knowing another person in order to foster deeper connections at home, at work, and throughout our lives—from the #1 New York Times bestselling author of The Road to Character and The Second Mountain

As David Brooks observes, "There is one skill that lies at the heart of any healthy person, family, school, community organization, or society: the ability to see someone else deeply and make them feel seen—to accurately know another person, to let them feel valued, heard, and understood."

And yet we humans don't do this well. All around us are people who feel invisible, unseen, misunderstood. In How to Know a Person, Brooks sets out to help us do better, posing questions that are essential for all of us: If you want to know a person, what kind of attention should you cast on them? What kind of conversations should you have? What parts of a person's story should you pay attention to?

Driven by his trademark sense of curiosity and his determination to grow as a person, Brooks draws from the fields of psychology and neuroscience and from the worlds of theater, philosophy, history, and education to present a welcoming, hopeful, integrated approach to human connection. How to Know a Person helps readers become more understanding and considerate toward others, and to find the joy that comes from being seen. Along the way it offers a possible remedy for a society that is riven by fragmentation, hostility, and misperception.

The act of seeing another person, Brooks argues, is profoundly creative: How can we look somebody in the eye and see something large in them, and in turn, see something larger in ourselves? How to Know a Person is for anyone searching for connection, and yearning to be understood.
Available for in-store purchase only.
---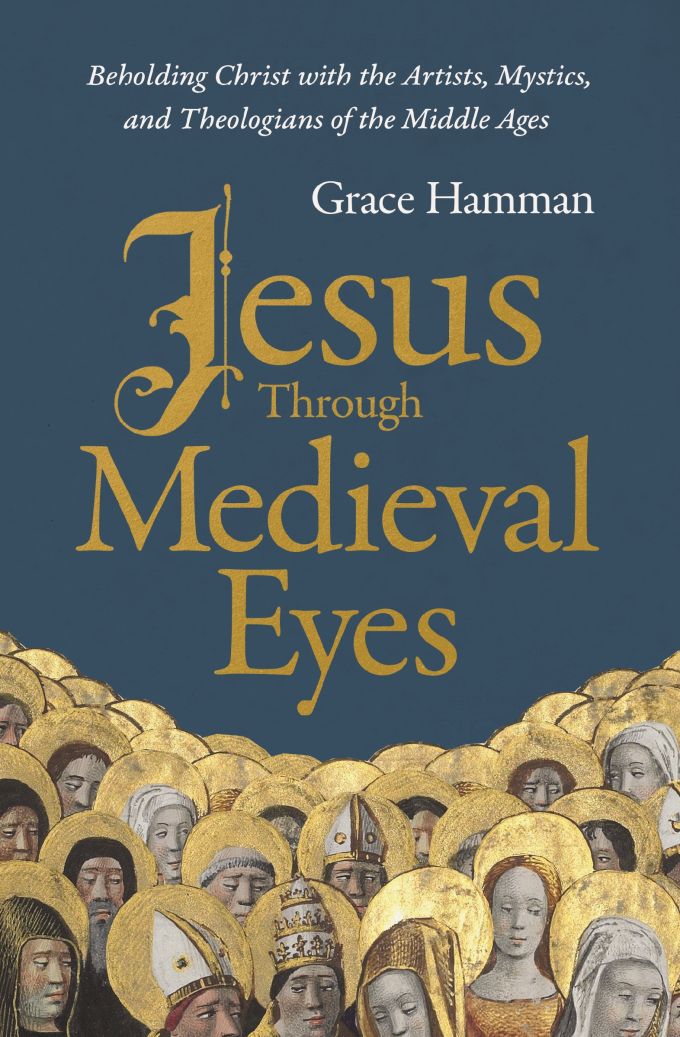 Jesus through Medieval Eyes: Beholding Christ with the Artists, Mystics, and Theologians of the Middle Ages
Zondervan Academic
October 31, 2023
C.S. Lewis noted that the church has a problem: Whenever Christians are brainstorming together about who Jesus is and who we are, we go out and read mostly people who agree with us, or who live in our same time and place. It's hard to separate the cultural wheat from the chaff. But what happens when we do read people's answers to Jesus's question from the past lives and places of the church--people who may be wholly unlike us? Who is Jesus? What is he like? And who am I, encountering Jesus?
The answers will surprise you.
Jesus through Medieval Eyes, by Grace Hamman, looks to the Christians of the Middle Ages, to a time and culture dissimilar to our own, for their answers to these questions. Medieval Europeans were also suffering through pandemics, dealing with political and ecclesial corruption and instability, and reckoning with gender, money, and power. Yet their concerns and imaginations are unlike ours. Their ideas, narratives, and art about Jesus open up paradoxically fresh and ancient ways to approach and adore Christ--and reveal where our own cultural ideals about the Messiah fall short.
In thoughtful and accessible chapters, medievalist scholar Grace Hamman explores and meditates upon medieval representations of Jesus in theology and literature. These representations of Jesus span from the familiar, like Jesus as the Judge at the End of Days, or Jesus as the Lover of the Song of Songs, to the more unusual, like Jesus as Our Mother. Through the words of medieval people like Julian of Norwich, St. Bernard of Clairvaux, Margery Kempe, and St. Thomas Aquinas, we meet these faces of Jesus and find renewed ways to love the Savior, in the words of St. Augustine, that "beauty so ancient and so new."
Available for in-store purchase only.
---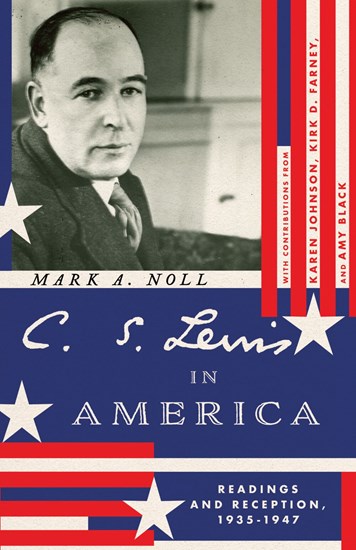 C. S. Lewis in America Readings and Reception, 1935–1947
InterVarsity Press
November 14, 2023
Perhaps no other literary figure has transformed the American religious landscape in recent history as much as C. S. Lewis. Even before the international publication and incredible success of his fictional works such as The Chronicles of Narnia or apologetic works like Mere Christianity, Lewis was already being read "across the pond" in America. But who exactly was reading his work? And how was he received?
With fresh research and shrewd analysis, this volume by noted historian Mark A. Noll considers the surprising reception of Lewis among Roman Catholic, mainline Protestant, and evangelical readers to see how early readings of the Oxford don shaped his later influence.
Based on the annual lecture series hosted at Wheaton College's Marion E. Wade Center, volumes in the Hansen Lectureship Series reflect on the imaginative work and lasting influence of seven British authors: Owen Barfield, G. K. Chesterton, C. S. Lewis, George MacDonald, Dorothy L. Sayers, J. R. R. Tolkien, and Charles Williams.
Available for in-store purchase only.
---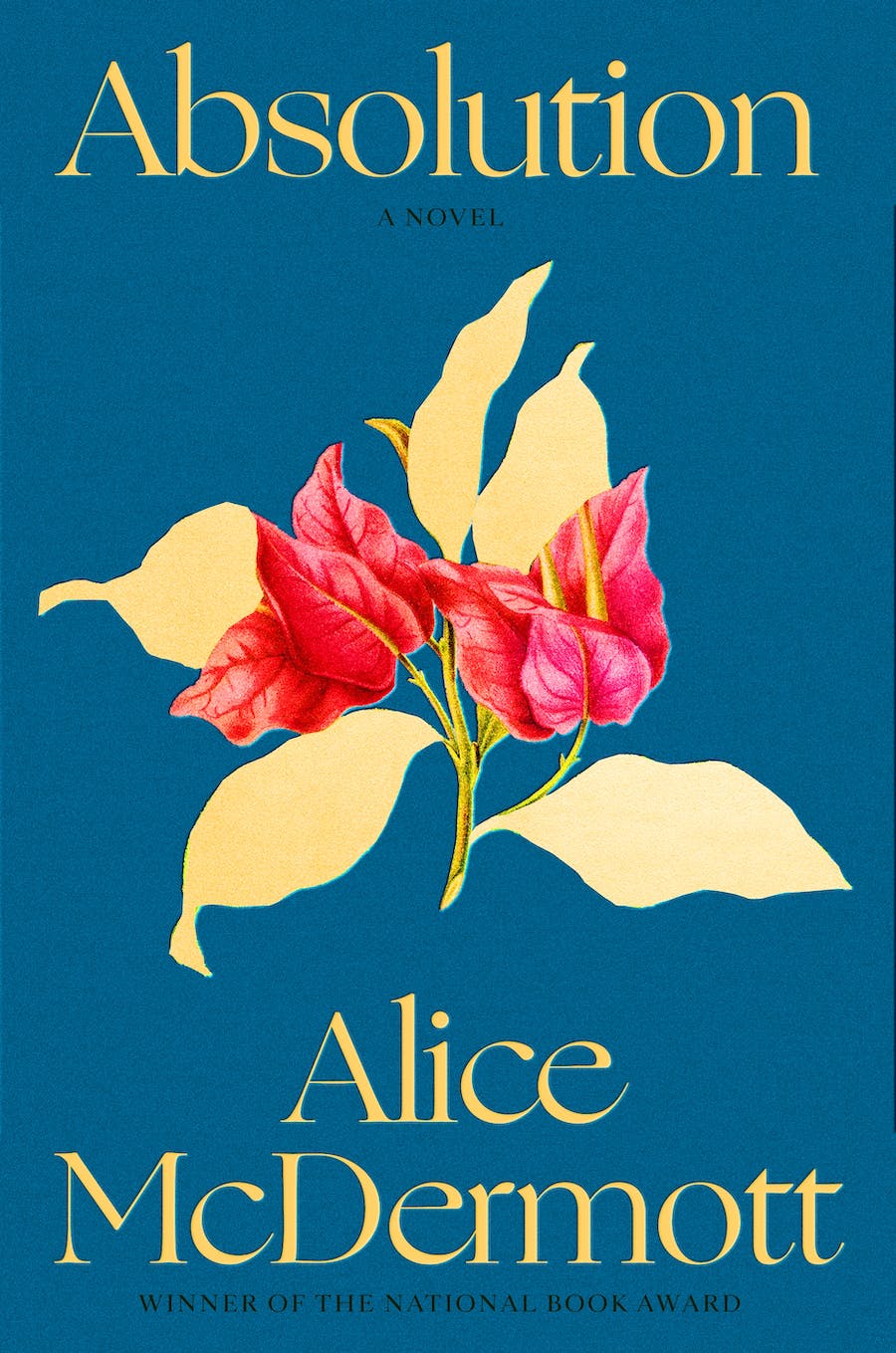 Absolution
Farrar, Straus, and Giroux
November 7, 2023
A riveting account of women's lives on the margins of the Vietnam War, from the renowned winner of the National Book Award.
You have no idea what it was like. For us. The women, I mean. The wives.
American women—American wives—have been mostly minor characters in the literature of the Vietnam War, but in
Absolution
they take center stage. Tricia is a shy newlywed, married to a rising attorney on loan to navy intelligence. Charlene is a practiced corporate spouse and mother of three, a beauty and a bully. In Saigon in 1963, the two women form a wary alliance as they balance the era's mandate to be "helpmeets" to their ambitious husbands with their own, inchoate impulse to "do good" for the people of Vietnam.
Sixty years later, Charlene's daughter, spurred by an encounter with an aging Vietnam vet, reaches out to Tricia. Together, they look back at their time in Saigon, taking wry account of that pivotal year and of Charlene's altruistic machinations, and discovering as they do how their own lives as women on the periphery—of politics, of history, of war, of their husbands' convictions—have been shaped and burdened by the same sort of unintended consequences that followed America's tragic interference in Southeast Asia.
A virtuosic new novel from Alice McDermott, one of our most observant, most affecting writers—about folly and grace, obligation, sacrifice, and, finally, the quest for absolution in a broken world.
Available for in-store purchase only.
---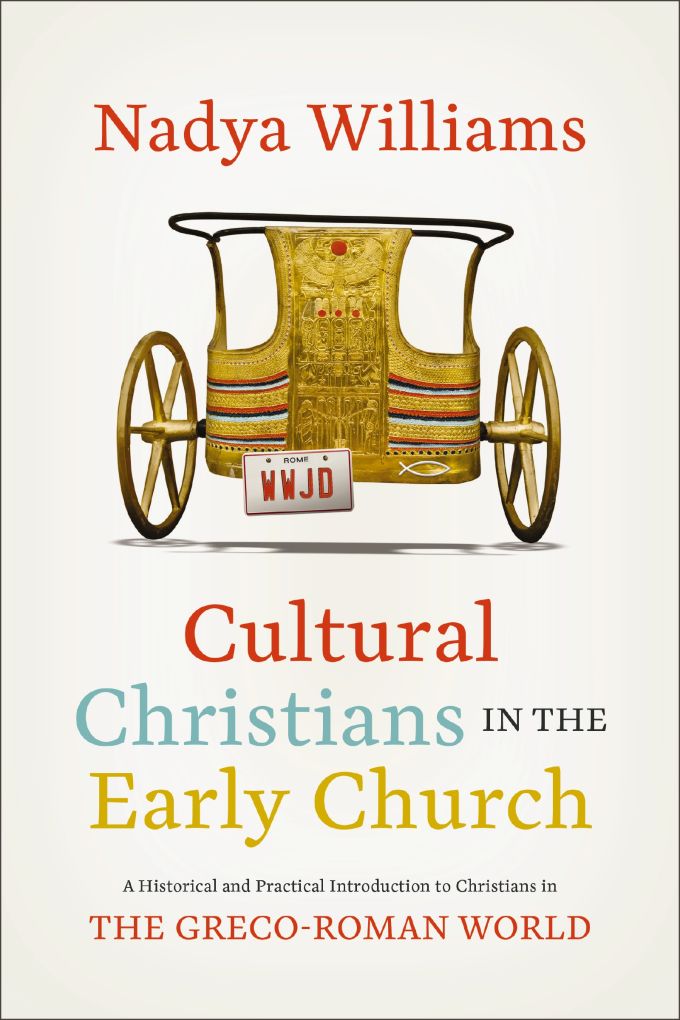 Cultural Christians in the Early Church: A Historical and Practical Introduction to Christians in the Greco-Roman World
Zondervan Academic
November 14, 2023
In the middle of the third century CE, one North African bishop wrote a treatise for the women of his church, exhorting them to resist such culturally normalized yet immodest behaviors in their cosmopolitan Roman city as mixed public bathing in the nude, and wearing excessive amounts of jewelry and makeup. The treatise appears even more striking, once we realize that the scandalous virgins to whom it was addressed were single women who had dedicated their virginity to Christ.
Stories like this one challenge the general assumption among Christians today that the earliest Christians were zealous converts who were much more counterculturally devoted to their faith than typical church-goers today. Too often Christians today think of cultural Christianity as a modern concept, and one most likely to occur in areas where Christianity is the majority culture, such as the American "Bible Belt." The story that this book presents, refutes both of these assumptions.
Cultural Christians in the Early Church, which aims to be both historical and practical, argues that cultural Christians were the rule, rather than the exception, in the early church. Using different categories of sins as its organizing principle, the book considers the challenge of culture to the earliest converts to Christianity, as they struggled to live on mission in the Greco-Roman cultural milieu of the Roman Empire. These believers blurred and pushed the boundaries of what it meant to be a saint or sinner from the first to the fifth centuries CE, and their stories provide the opportunity to get to know the regular people in the early churches. At the same time, their stories provide a fresh perspective for considering the difficult timeless questions that stubbornly persist in our own world and churches: when is it a sin to eat or not eat a particular food? Are women inherently more sinful than men? And why is Christian nationalism a problem and, at times, a sin? Ultimately, recognizing that cultural sins were always a part of the story of the church and its people is a message that is both a source of comfort and a call to action in our pursuit of sanctification today
Available for in-store purchase only.
---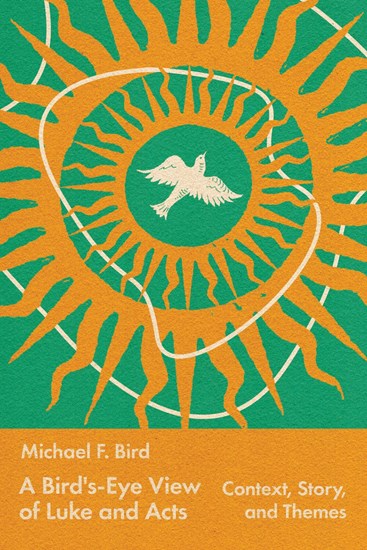 A Bird's-Eye View of Luke and Acts: Context, Story, and Themes
InterVarsity Press
November 21, 2023
What do the books of Luke and Acts teach us about God, Jesus, and the early church? How do these two books relate to each other? And what do they mean for us today?
In this accessible and compelling introduction, Michael Bird draws us into the wide-ranging narrative of Luke-Acts to discover how Luke frames the life of Jesus and of the first disciples who set out from Jerusalem to "the ends of the earth" proclaiming the Good News. Bird shows us how these two books, when read together, tell a cohesive narrative about Jesus, the Church, and the mission of God—with implications for the whole of our lives today. Situating both books in their historical and literary context, Bird moves through an exploration of their central theological themes and culminates with consideration of the books' relevance for contemporary social issues.
Available for in-store purchase only.
---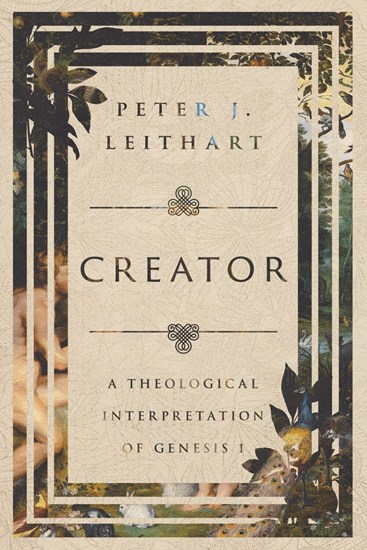 Creator: A Theological Interpretation of Genesis 1
InterVarsity Press
December 5, 2023
The Christian claim that the triune God is the creator of the universe is both exegetically grounded and theologically rich.
Yet discussions about God's work of creation are often overwhelmed by questions such as the age of the earth and the relationship between divine creation and evolution. Without completely ignoring such issues, Peter Leithart offers a decidedly theological interpretation of the creation account from Genesis 1.
By engaging with classic discussions of creation, including those of Plato and Aristotle, as well as Christian articulations as varied as those of Augustine, Thomas Aquinas, Martin Luther, Sergius Bulgakov, Karl Barth and Robert Jenson, Leithart embraces the challenge of talking about God and God's first work. Here, readers will discover what it means to articulate a theology that is rigorously grounded in the first chapter of the Bible and the creedal affirmation of God the Father almighty, who is the creator of the heavens and earth
Available for in-store purchase only.
---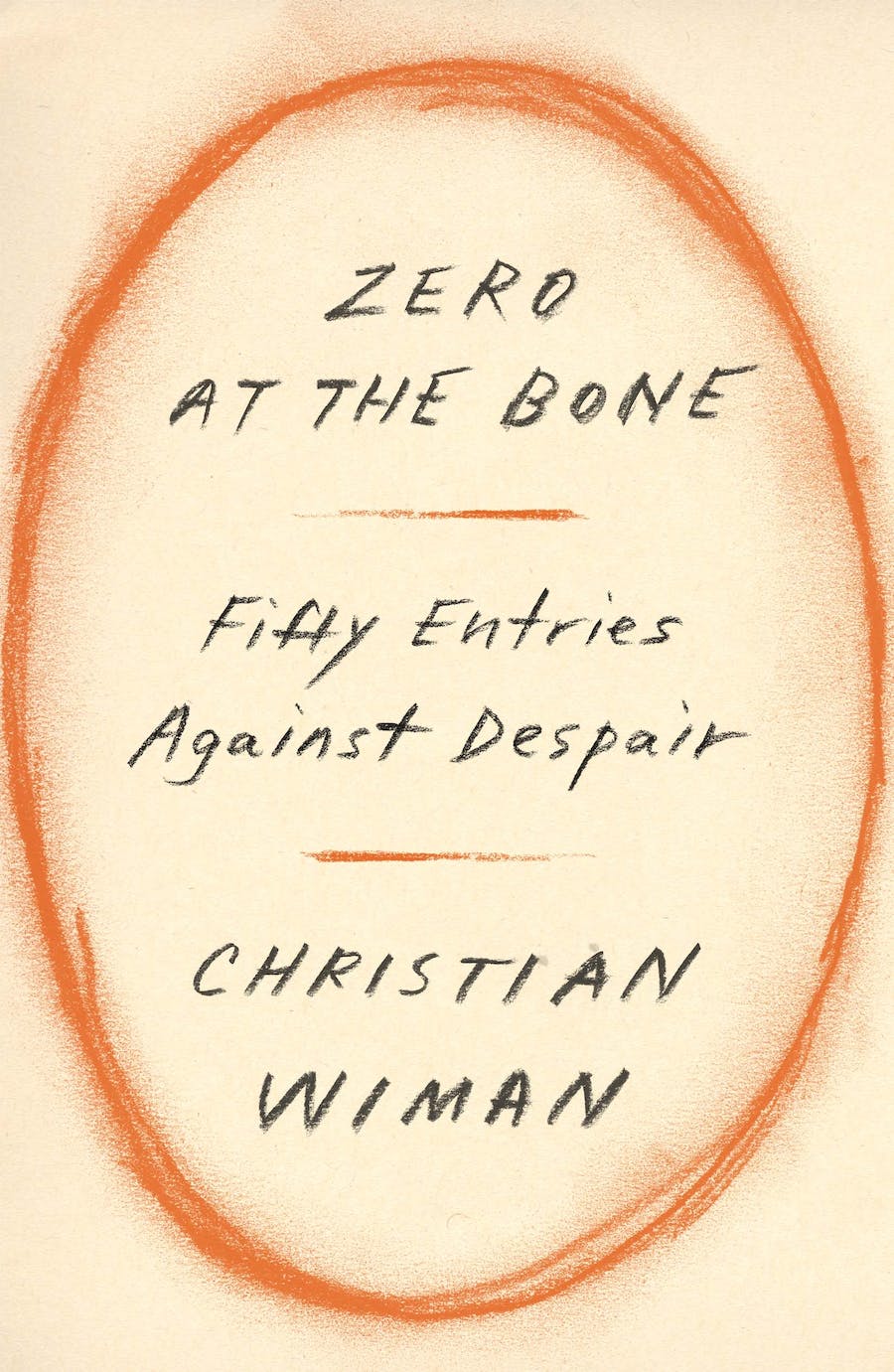 Zero at the Bone: Fifty Entries Against Despair
Farrar, Straus and Giroux
December 5, 2023
Christian Wiman braids poetry, memoir, and criticism to create an inspired, career-defining work.
Few contemporary writers ask the questions about faith, morality, and God that Christian Wiman does, and even fewer—perhaps none—do so with his urgency and eloquence. Wiman, the author of
My Bright Abyss
and an award-winning poet, lays the motion of his mind on the page in this genre-defying work, an indivisible blend of poetry, criticism, theology, and searing memoir. As Marilynne Robinson wrote, "[Wiman's] poetry and his scholarship have a purifying urgency that is rare in this world . . . It enables him to say new things in timeless language, so that the reader's surprise and assent are one and the same."
Zero at the Bone
begins with Wiman's preoccupation with despair, and through fifty brief pieces, framed by two more, he unravels its seductive appeal. The book is studded with the poetry and prose of writers who inhabit Wiman's thoughts, and the voices of Wallace Stevens, Lucille Clifton, Emily Dickinson, and more join his own. At its heart and Wiman's, however, are his family—his young children (who ask their own invaluable questions, like "Why are you a poet? I mean
why
?"), his wife, and those he grew up with in West Texas. Wiman is the rare thinker who takes up the mantle of our greatest mystics and does so with an honest, profound, and contemporary sensibility.
Zero at the Bone
is a revelation.
Available for in-store purchase only.
---