New Books
New and Noteworthy Books Fall 2022
Here are some of the upcoming books we are most looking forward to set to be released between September - December 2022! If you are interested in any of these or would like to know more, please give us a call (604-228-1820) or send us an email ([email protected]) to inquire about reserving a copy or shipping.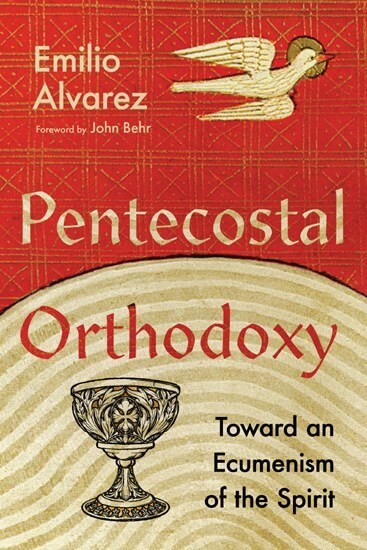 Pentecostal Orthodoxy: Toward an Ecumenism of the Spirit
IVP Academic
September 6, 2022
"Can anything orthodox come from Pentecostalism?"
This recasting of Nathaniel's familiar question from the Gospel is a fair summary of many modern Christians' assessment of the Pentecostal tradition. Yet in recent years, a growing number of Pentecostals have been turning afresh to the ancient, creedal Christian faith.
Bishop Emilio Alvarez has himself been at the forefront of this movement. In Pentecostal Orthodoxy he introduces the phenomenon, and extends the project of paleo-orthodox ressourcement (associated with scholars such as Thomas Oden and Robert Webber) to include orthodox expressions within Pentecostalism, particularly his own Afro-Latino Pentecostal movement. This book is a manifesto of sorts, promising not only to open up the possibility of a genuinely orthodox Pentecostalism, but to reframe modern ecumenical dialogue as well.
Available for in-store purchase only.
---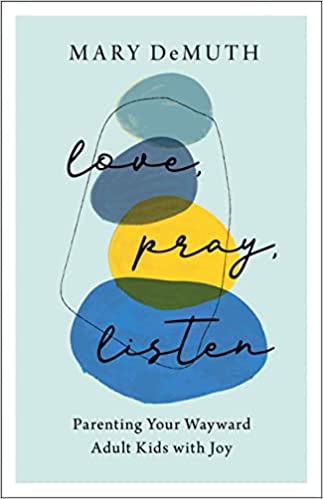 Love, Pray, Listen: Parenting Your Wayward Adult Kids with Joy
Bethany House
September 6, 2022
As a parent, your role changes drastically after your kids grow up. You fear heartache and strained relationships when your children choose difficult--even seemingly wrong--paths.

Love, Pray, Listen is the gracious, practical resource you need for navigating the rocky terrain of parenting grown-ups. In this book, mom and author Mary DeMuth answers questions like:

· What do I do when my kids make choices that don't align with my values?
· How do I keep communication lines open with my grown children?
· When do I speak, and when do I listen?
· Is it possible to hold on to my joy when parenting is so hard?
· How do I avoid the temptation of meddling in my kids' lives?

Love, Pray, Listen offers a robust theology for long-term parenting gleaned from the discipleship model Jesus exemplified, one that carefully and thoughtfully applies his way of expressing love.

This is your invitation for spiritual growth and a path toward fulfilling relationships with your adult children.
Available for in-store purchase only.
---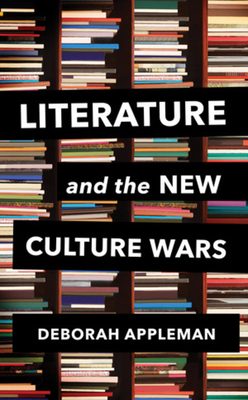 Literature and the New Culture Wars: Triggers, Cancel Culture, and the Teacher's Dilemma
W.W. Norton
September 6, 2022
Can educators continue to teach troubling but worthwhile texts?
Our current "culture wars" have reshaped the politics of secondary literature instruction. Due to a variety of challenges from both the left and the right—to language or subject matter, to potentially triggering content, or to authors who have been canceled—school reading lists are rapidly shrinking. For many teachers, choosing which books to include in their curriculum has become an agonizing task with political, professional, and ethical dimensions.
In Literature and the New Culture Wars, Deborah Appleman calls for a reacknowledgment of the intellectual and affective work that literature can do, and offers ways to continue to teach troubling texts without doing harm. Rather than banishing challenged texts from our classrooms, she writes, we should be confronting and teaching the controversies they invoke. Her book is a timely and eloquent argument for a reasoned approach to determining what literature still deserves to be read and taught and discussed.
Available for in-store purchase only.
---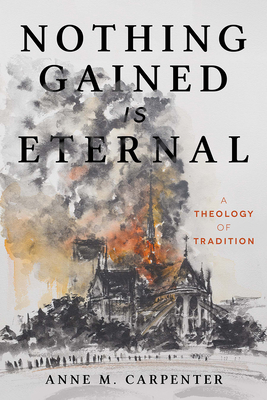 Nothing Gained Is Eternal: A Theology of Tradition
Fortress Press
September 13, 2022
In the decades since the declaration of the "end of history," the West has been reminded time and again that history is not yet done with us. Time marches on, but the past keeps pace. The twin questions at the heart of the last two hundred years of philosophy and theology--What is history? What is tradition?--are more pressing now than when they were first posed. While most answers to these questions are methodological and descriptive, Nothing Gained Is Eternal presents an answer both theological and theoretical, an answer rooted in action, memory, and freedom.
Drawing on the thought of some of the brightest lights of the twentieth century, such as Bernard Lonergan, Charles Péguy, Maurice Blondel, and Hans Urs von Balthasar, Anne M. Carpenter argues for a new theory of tradition. It is a theory firmly moored to the ambiguities, contradictions, and varied fruits of the past. Carpenter shows ressourcement to be a way not only of retrieving the past but of making moral judgments about both a former age and our own. The resulting account of tradition pushes back against sentimental and triumphalist interpretations of Christian patrimony.
Yet, this work also identifies the ways in which theology's turn to history is incomplete and confronts its own theory of tradition with decolonial criticism. Carpenter challenges readers to wrestle with whether tradition can persist when its colonialist practices are brought to light. And in asking this question, she offers hope for transforming the life of tradition in its wake.
Available for in-store purchase only.
---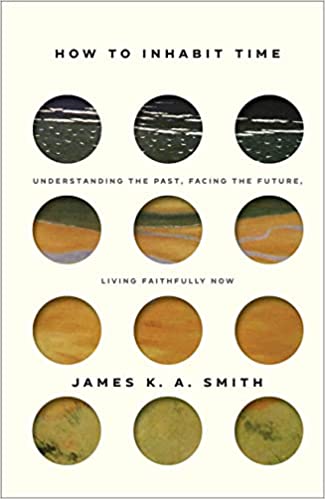 How to Inhabit Time: Understanding the Past, Facing the Future, Living Faithfully Now
Brazos Press
September 20, 2022
Many Christians are disconnected from the past or imagine they are "above" history, immune to it, as if self-starters from clean slates in every generation. They suffer from a lack of awareness of time and the effects of history--both personal and collective--and thus are naive about current issues and fixated on the end times.

Popular speaker and award-winning author James K. A. Smith shows that awakening to the spiritual significance of time is crucial for orienting faith in the 21st century. He encourages us to cultivate the spiritual discipline of memento tempori, a temporal awareness of the Spirit's presence--indebted to a past, oriented toward the future, and faithful in the present. To gain spiritual appreciation for our mortality. To synchronize our heart-clocks with the tempo of the Spirit, which changes in the different seasons of life. Integrating popular culture, biblical exposition, and meditation, Smith provides insights for pastoring, counseling, spiritual formation, politics, and public life.
Available for in-store purchase only.
---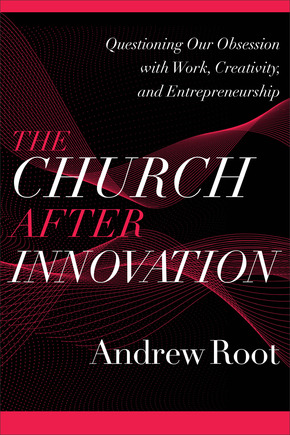 The Church after Innovation: Questioning Our Obsession with Work, Creativity, and Entrepreneurship
Baker Academic
September 20, 2022
Churches and their leaders have innovation fever. Innovation seems exciting--a way to enliven tired institutions, embrace creativity, and be proactive--and is a superstar of the business world. But this focus on innovation may be caused by an obsession with contemporary relevance, creativity, and entrepreneurship that inflates the self, lacks theological depth, and promises burnout.

In this follow-up to Churches and the Crisis of Decline, leading practical theologian Andrew Root delves into the problems of innovation. He explores where innovation and entrepreneurship came from, shows how they break into church circles, and counters the "new imaginations" like neoliberalism and technology that hold the church captive to modernity. Root reveals the moral visions of the self that innovation and entrepreneurship deliver--they are dependent on workers (and consumers) being obsessed with their selves, which leads to significant faith-formation issues. This focus on innovation also causes us to think we need to be singularly unique instead of made alive in Christ. Root offers a return to mysticism and the poetry of Meister Eckhart as a healthier spiritual alternative.
Available for in-store purchase only.
---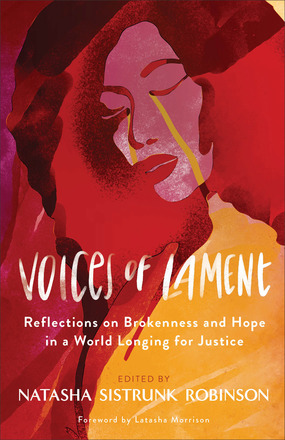 Voices of Lament: Reflections on Brokenness and Hope in a World Longing for Justice
Revell
September 20, 2022
Our culture wants you to be happy. It rewards those who smile through the pain, who pretend everything's fine, who compartmentalize grief and get on with life. But everything's not fine. And God does not expect us to pretend it is. He wants all of us--including our pain.

Perhaps nowhere in Scripture do we get as full a picture of the heights and depths of the human experience as in the Psalms. The outpourings of emotion never shy away from the darkest moments of life, and yet they also point toward the light--toward the God in whom we place our hope.

Inspired by Psalm 37, Voices of Lament is a powerful collection of reflections from Christian Women of Color on themes of injustice, heartache, and deep suffering. Their essays, prayers, poems, and liturgies lay bare the experiences of the oppressed even as they draw us into deeper intimacy with God and a more fulsome understanding of each other.

For anyone who longs to better express and understand the beauty of lament held in holy tension with hope and love, this extraordinary collection presents both well-known and new voices from various ethnic and people groups and different generations, putting God's faithfulness on full and glorious display.
Available for in-store purchase only.
---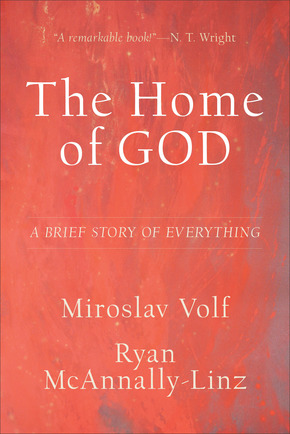 The Home of God: A Brief Story of Everything
Brazos Press
September 27, 2022
We live in the midst of a crisis of home. It is evident in the massive uprooting and migration of millions across the globe, in the anxious nationalism awaiting immigrants in their destinations, in the unhoused populations in wealthy cities, in the fractured households of families, and in the worldwide destruction of habitats and international struggles for dominance. It is evident, perhaps more quietly but just as truly, in the aching sense that there is nowhere we truly belong.

In this moment, the Christian faith has been disappointingly inept in its response. We need a better witness to the God who created, loves, and reconciles this world, who comes to dwell among us.

This book tells the "story of everything" in which God creates the world as the home for humans and for God in communion with God's creatures. The authors render the story of creation, redemption, and consummation through the lens of God's homemaking work and show the theological fruit of telling the story this way. The result is a vision that can inspire creative Christian living in our various homes today in faithfulness to God's ongoing work.
Available for in-store purchase only.
---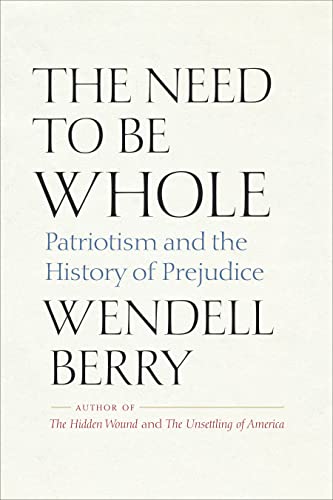 The Need to Be Whole: Patriotism and the History of Prejudice
Shoemaker + Company
October 4, 2022
Wendell Berry has never been afraid to speak up for the dispossessed. The Need to Be Whole continues the work he began in The Hidden Wound (1970) and The Unsettling of America (1977), demanding a careful exploration of this hard, shared truth: The wealth of the mighty few governing this nation has been built on the unpaid labor of others.
Without historical understanding of this practice of dispossession—the displacement of Native peoples, the destruction of both the land and land-based communities, ongoing racial division—we are doomed to continue industrialism's assault on both the natural world and every sacred American ideal. Berry writes, "To deal with so great a problem, the best idea may not be to go ahead in our present state of unhealth to more disease and more product development. It may be that our proper first resort should be to history: to see if the truth we need to pursue might be behind us where we have ceased to look." If there is hope for us, this is it: that we honestly face our past and move into a future guided by the natural laws of affection. This book furthers Mr. Berry's part in what is surely our country's most vital conversation.
Available for in-store purchase only.
---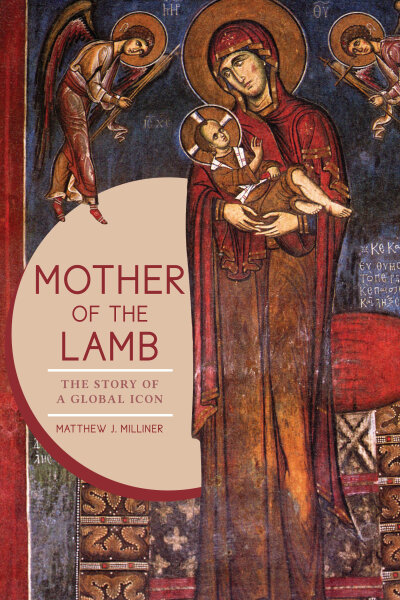 Mother of the Lamb: The Story of a Global Icon
Fortress Press
October 4, 2022
Mother of the Lamb tells the remarkable story of a Byzantine image that emerged from the losing side of the Crusades. Called the Virgin of the Passion in the East and Our Lady of Perpetual Help in the West, the icon has expanded beyond its Byzantine origins to become one of the most pervasive images of our time. It boasts multiple major shrines on nearly every continent and is reflected in every epoch of art history since its origin, including modern and contemporary art, and even making an appearance at the Olympics in 2012.
Matthew Milliner first chronicles the story of the icon's creation and emergence in the immediate aftermath of the Third Crusade, whereupon the icon became a surprising emblem of defeat, its own fame expanding in inverse proportion to Christendom's political contraction. Originally born as a Christian response to the Christian violence of the Crusades, it marked the moment when Mary's ministry of suffering love truly began. Having traced the icon's origin and ubiquity, Milliner teases out the painting's theological depth, and continues the story of the icon's evolution and significance from its origins to the present day.
As the story of the icon moves well beyond Byzantine art history, both temporally and thematically, it engages religion, politics, contemporary art, and feminist concerns at once. Always, though, the icon exemplifies dignity in suffering, a lesson that--through this image--Byzantium bequeathed to the wider world. Encapsulating eleven centuries of development of the mourning Mary in Byzantium, the Virgin of the Passion emerges as a commendable icon of humility, a perennial watchword signaling the perils of imagined political glory. The Virgin of the Passion, emblemizing political humility, the powerful agency of women, and the value of inter-Christian and extra-Christian concord, is an exemplary Marian image for the fledgling twenty-first century.
Available for in-store purchase only.
---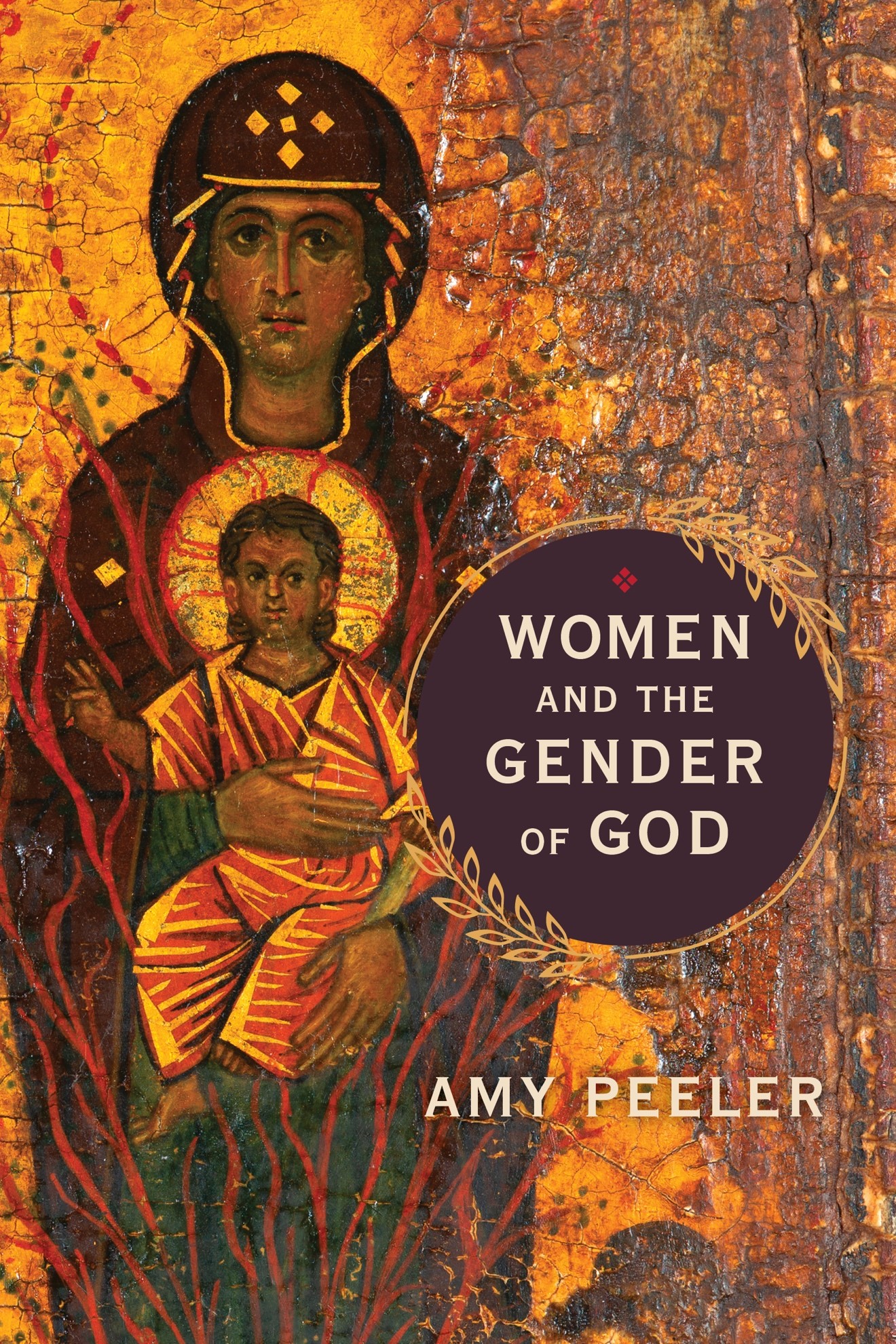 Women and the Gender of God
Eerdmans
October 4, 2022
A robust theological argument against the assumption that God is male.
God values women.
While many Christians would readily affirm this truth, the widely held assumption that the Bible depicts a male God persists—as it has for centuries. This misperception of Christianity not only perniciously implies that men deserve an elevated place over women but also compromises the glory of God by making God appear to be part of creation, subject to it and its categories, rather than in transcendence of it.
Through a deep reading of the incarnation narratives of the New Testament and other relevant scriptural texts, Amy Peeler shows how the Bible depicts a God beyond gender and a savior who, while embodied as a man, is the unification in one person of the image of God that resides in both male and female. Peeler begins with a study of Mary and her response to the annunciation, through which it becomes clear that God empowers women and honors their agency. Then Peeler describes from a theological standpoint how the virgin birth of Jesus—the second Adam—reverses the gendered division enacted in the garden of Eden.
While acknowledging the significance of the Bible's frequent use of "Father" language to represent God as a caring parent, Peeler goes beneath the surface of this metaphor to show how God is never sexualized by biblical writers or described as being physically involved in procreation—making the concept of a masculine God dubious, at best. From these doctrinal centers of Christianity, Peeler leads the way in reasserting the value of women in the church and prophetically speaking out against the destructive idolatry of masculinity.
Available for in-store purchase only.
---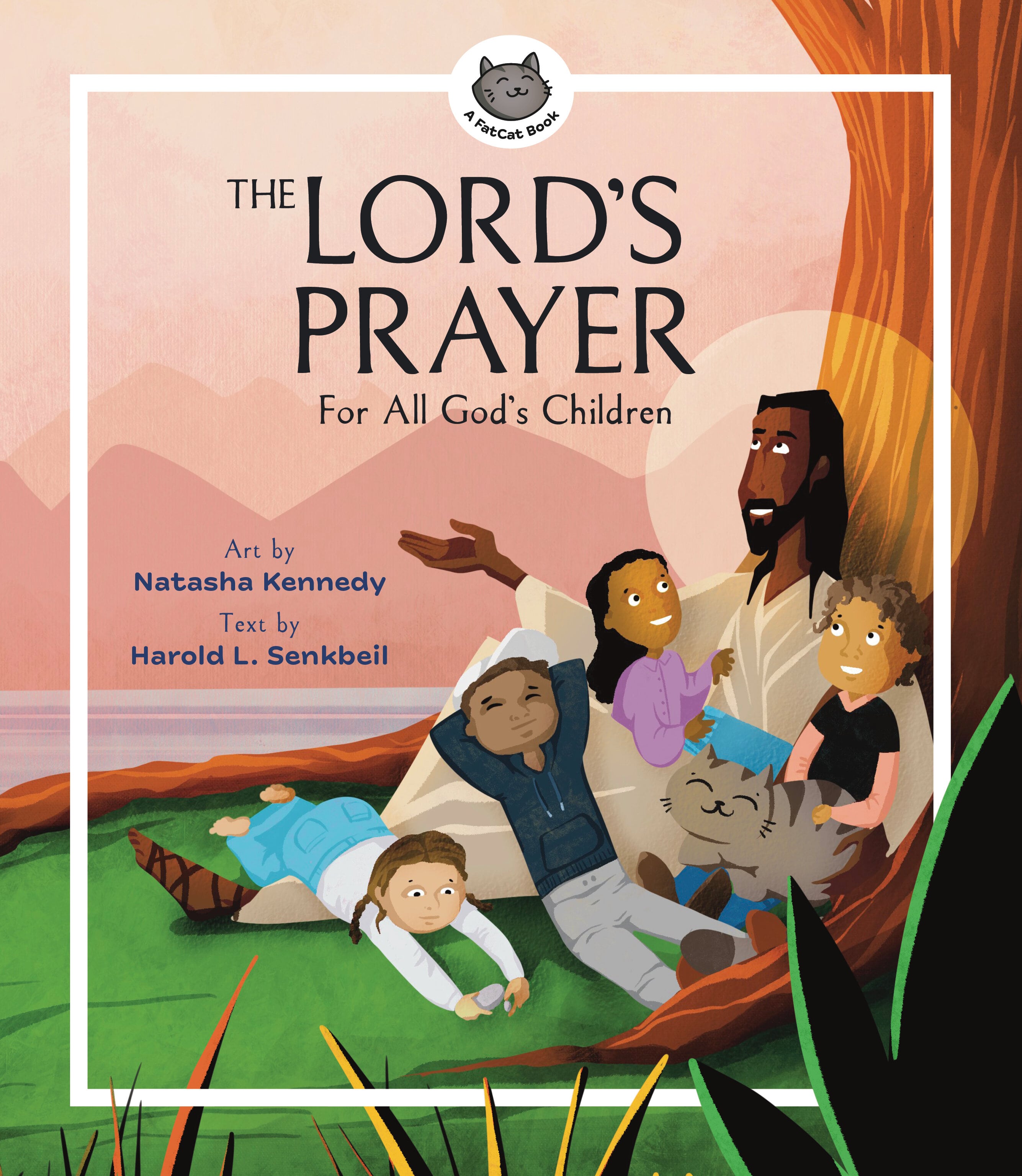 The Lord's Prayer: For All God's Children
Lexham Press
October 5, 2022
How God's children pray. Join FatCat, the friendly feline, as he learns the Lord's Prayer―Jesus's prayer that teaches us how to pray. This simple yet profound prayer shapes children's love for God, need for forgiveness from God, and dependence on God for strength and protection. Learn the Lord's Prayer and search for FatCat on every page!

Each petition of the Lord's Prayer has a full-page illustration from Jesus's life and a reflection on its meaning. With a list of Scripture references and a guided family prayer, this FatCat book helps God's children understand, memorize, and pray the Lord's Prayer.

As a loving Father, God invites all his beloved children to come to him. In a fun and friendly way, The Lord's Prayer: For All God's Children encourages children to pray to our Father with reverence and boldness.
Available for in-store purchase only.
---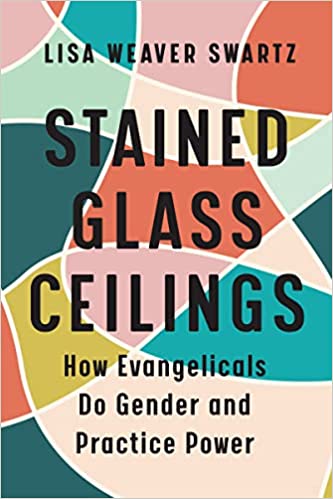 Stained Glass Ceilings: How Evangelicals Do Gender and Practice Power
Rutgers University Press
October 14, 2022
Stained Glass Ceilings speaks to the intersection of gender and power within American evangelicalism by examining the formation of evangelical leaders in two seminary communities. Southern Baptist Theological Seminary inspires a vision of human flourishing through gender differentiation and male headship. Men practice "Godly Manhood," and are taught to act as the "head" of a family, while their wives are socialized into codes of "Godly Womanhood" that prioritize prescribed gender roles. This power structure privileges men yet offers agency to their wives in women-centered spaces and through marital relationships. Meanwhile, Asbury Theological Seminary promises freedom from gendered hierarchies. Appealing to a story of gender-blind equality, Asbury welcomes women into classrooms, administrative offices, and pulpits. But the institution's construction of egalitarianism obscures the fact that women are rewarded for adapting to an existing male-centered status quo rather than for developing their own voices as women. Featuring high-profile evangelicals such as Al Mohler and Owen Strachan, along with young seminarians poised to lead the movement in the coming decades, Stained Glass Ceilings illustrates the liabilities of white evangelical toolkits and argues that evangelical culture upholds male-centered structures of power even as it facilitates meaning and identity.
Available for in-store purchase only.
---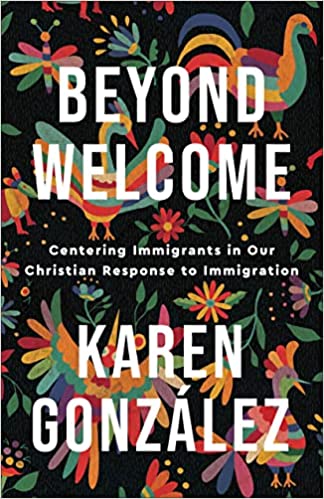 Beyond Welcome: Centering Immigrants in Our Christian Response to Immigration
Brazos Press
October 18, 2022
Many American Christians have good intentions, working hard to welcome immigrants with hospitality and solidarity. But how can we do that in a way that empowers our immigrant neighbors rather than pushing them to the fringes of white-dominant culture and keeping them as outsiders? That's exactly the question Karen González explores in Beyond Welcome.

A Guatemalan immigrant, González draws from the Bible and her own experiences to examine why the traditional approach to immigration ministries and activism is at best incomplete and at worst harmful. By advocating for putting immigrants in the center of the conversation, González helps readers grow in discipleship and recognize themselves in their immigrant neighbors.

Accessible to any Christian who is called to serve immigrants, this book equips readers to take action to dismantle white supremacy and xenophobia in the church. They will emerge with new insight into our shared humanity and need for belonging and liberation.
Available for in-store purchase only.
---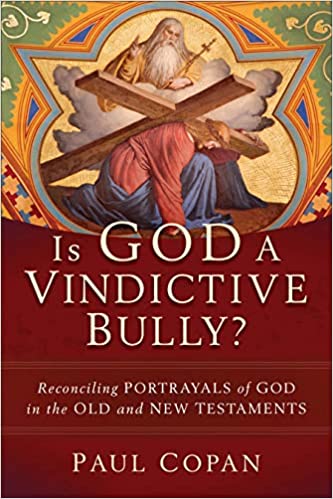 Is God a Vindictive Bully?: Reconciling Portrayals of God in the Old and New Testaments
Baker Academic
October 18, 2022
Following his popular book Is God a Moral Monster?, noted apologist Paul Copan confronts false, imbalanced teaching that is confusing and misleading many Christians. Copan takes on some of the most difficult Old Testament challenges and places them in their larger historical and theological contexts. He explores the kindness, patience, and compassion of God in the Old Testament and shows how Jesus in the New Testament reveals not only divine kindness but also divine severity. The book includes a detailed Scripture index of difficult and controversial passages and is helpful for anyone interested in understanding the flaws in these emerging claims that are creating a destructive gap between the Testaments.
Available for in-store purchase only.
---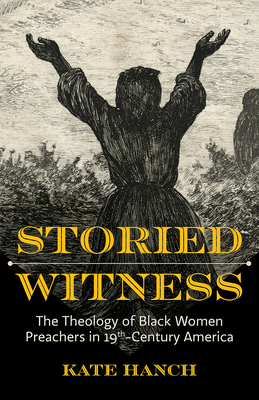 Storied Witness The Theology of Black Women Preachers in 19th-Century America
Fortress Press
October 18, 2022
The voices of Black women have historically been silenced, especially in theological and religious contexts. Prophets rarely have platforms; faithfulness to oneself, one's community, and one's God does not often lead to prestige. Nineteenth-century Black women preachers Zilpha Elaw, Julia Foote, and Sojourner Truth are not usually presented in systematic theology classes or texts and not often cited in sermons for their biblical interpretations, nor are they taught in church history courses.
They should be. These women present a liberating view of God and love for self and neighbor despite circumstances that would destroy them or relegate them and their ideas to the margins. As Elaw, Foote, and Truth preached, traveled, and ministered, they constructed a theology that affirmed their belovedness as Black women and enabled them to be both pastoral and prophetic. They modeled a way to do theology that was faithful to the biblical witness and Christian history, was pastorally attentive to their respective communities and themselves, and identified and challenged the evils of their day. They interpreted Scripture to show that God favored them and loved them, and their bodies, even when the world said otherwise. They recognized that in order to be pastoral, they must be prophetic, calling out structures of domination that would seek to harm. And as they preached a word of comfort to the oppressed, oppressors heard--and still hear--the judgment in their voices.
Kate Hanch conducts a careful reading of these 19th-century Black women preachers' narratives and their texts, both written and spoken, to make explicit their theology. At once a work of religious history, biography, and constructive theology, Storied Witness calls attention to the essential lived witness of Zilpha Elaw, Julia Foote, and Sojourner Truth. By paying attention to their stories, we discover and honor both their theology and their role as theologians. Thanks to their witness, we are challenged by a theology that testifies to a liberating Christianity in defiance of the dominant culture around them and us.
Available for in-store purchase only.
---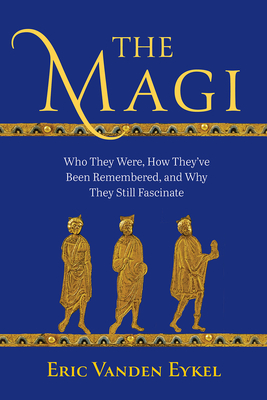 The Magi: Who They Were, How They've Been Remembered, and Why They Still Fascinate
Fortress Press
October 25, 2022
George Tyrrell insisted that the quest for the historical Jesus was no more than scholars staring into a well to see their own reflections staring back. Jesus is the mirror image of those who study him. A similar phenomenon accompanies the quest for the historical Magi, those mysterious travelers who came from theEast, following a star to Bethlehem.
In this work, ancient historian and scholar Eric Vanden Eykel helps readers better understand both the Magi and the ancient and modern interpreters who have tried to study them. He shows how, from a mere twelve verses in the Gospel of Matthew, a varied and vast literary and artistic tradition was born. The Magi examines the birth of the Magi story; its enrichments, embellishments, and expansions in apocryphal writing and early Christian preaching; its artistic expressions in catacombs, icons, and paintings and its modern legacy in novels, poetry, and music.
Throughout, the book explores the fascination the Magi story elicits in both ancient and modern readers and what the legacy of the Magi story tells us about its storytellers--and ourselves.
Available for in-store purchase only.
---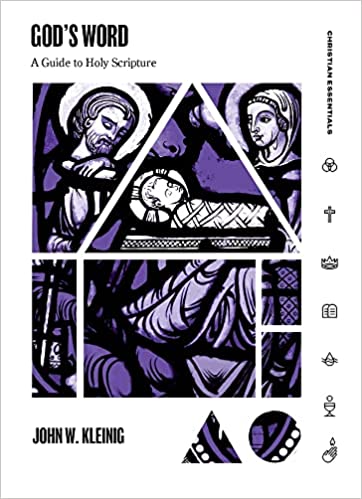 God's Word: A Guide to Holy Scripture
Lexham Press
November 2, 2022
You read it. But do you understand it?

While the Bible is the most famous book in history, it can be intimidating. Yet God's word is for us and all people. It is living and active and has the power to save, give life, and heal. Do we read the Bible attuned to the power of God's word?

John W. Kleinig opens up the riches found in the Bible. He likens God's word to a lavish meal that nourishes and satisfies our souls. He shows us the centrality of Scripture to Christian faith―the word through which the Father, Son, and Holy Spirit speak with one voice to believers on Earth.
Available for in-store purchase only.
---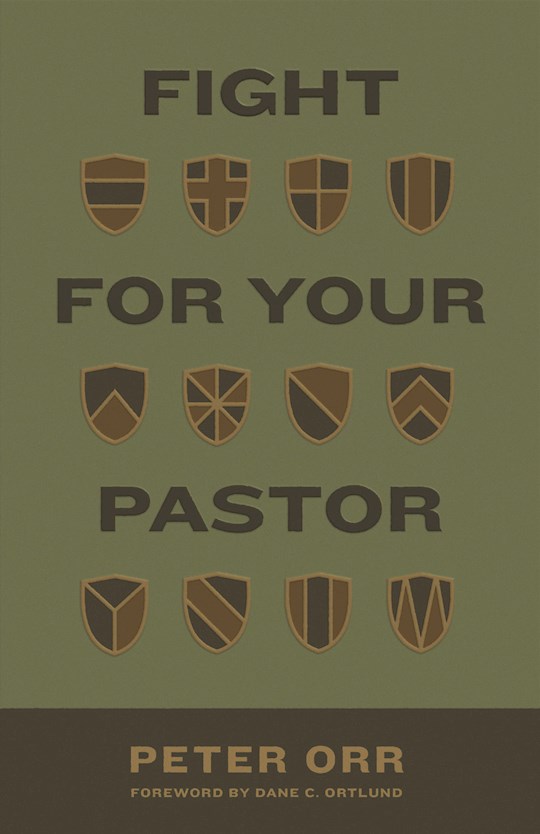 Fight for Your Pastor
Crossway
November 15, 2022
Practical Ways to Support and Care for Your Pastor
Do you pray for your pastors? Do you encourage them? Do you have realistic expectations for them? The office of pastor is simultaneously a rewarding and draining position. Pastors today have immense pressure on their shoulders and they need the support of their congregations.
Peter Orr has written Fight for Your Pastor as an exhortation for church members to stand behind their pastors through the difficulties of ministry. Orr specifies ways in which congregations can be intentional in caring for church leaders, including prayer, encouragement, generosity, and forgiveness. Featuring stories from current pastors about their struggles, this book is perfect for thoughtful church members eager to understand the weight of their pastors' positions and support leaders in their important ministry.
For Thoughtful Christians: Specifically those wanting to know more about their pastors and how to care for them
Current: Features insight from pastors about their personal experiences in ministry
Applicable: Gives practical examples of how to love and care for pastors, including specific prayers for church leaders and the best ways to encourage them
Available for in-store purchase only.
---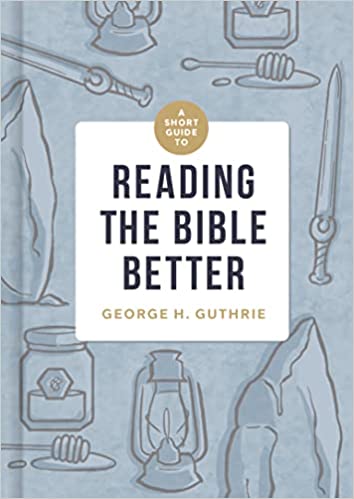 A Short Guide to Reading the Bible Better
B&H Books
November 15, 2022
The number one predictor of a person's spiritual health is the regular practice of personal Bible reading.

But this is precisely the point where many Christians stumble. Why? For many reasons, but one of them is simply that reading the Bible can be challenging. Even when we set aside the time and space, we don't always know where to begin, understand what we're reading, or know how one part connects to the next.

Wouldn't it be helpful to have a guide for reading the Bible better?

A Short Guide to Reading the Bible Better is an accessible handbook to help you better read God's Word, whether you are new to the Bible or have been reading it faithfully for decades. This book was designed to be read together by an entire church, studied by a small group, or engaged by an individual looking to sharpen his or her Bible reading skill.

A clear and concise roadmap for reading God's Word well, this book will equip you to open God's Word with intention, purpose, and context every time, so that you may see God transform your hearts and minds as you read.
Available for in-store purchase only.
---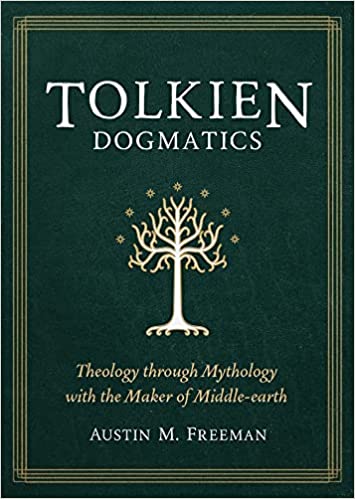 Tolkien Dogmatics: Theology through Mythology with the Maker of Middle-earth
Lexham Press
November 16, 2022
Theology through mythology
J. R. R. Tolkien was many things: English Catholic, father and husband, survivor of two world wars, Oxford professor, and author. But he was also a theologian. Tolkien's writings exhibit a coherent theology of God and his works, but Tolkien did not present his views with systematic arguments. Rather, he expressed theology through story.
In Tolkien Dogmatics, Austin M. Freeman inspects Tolkien's entire corpus―The Hobbit, The Lord of the Rings, and beyond―as a window into his theology. In his stories, lectures, and letters, Tolkien creatively and carefully engaged with his Christian faith. Tolkien Dogmatics is a comprehensive manual of Tolkien's theological thought arranged in traditional systematic theology categories, with sections on God, revelation, creation, evil, Christ and salvation, the church, and last things. Through Tolkien's imagination, we reencounter our faith.
Available for in-store purchase only.
---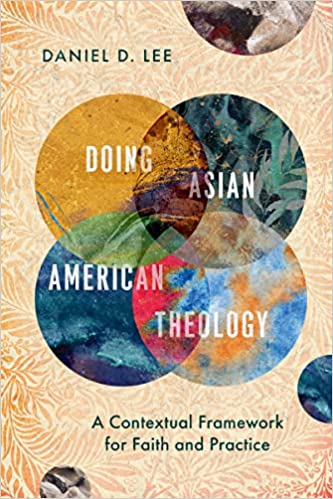 Doing Asian American Theology: A Contextual Framework for Faith and Practice
IVP Academic
November 29, 2022
Asian American theology is about God revealed in Jesus Christ in covenantal relationship with Asian Americans qua Asian Americans. Thus, Asian American theology is about Asian Americans as well, as human covenant partners alongside of God.
In doing Asian American theology, Daniel D. Lee focuses on Asian American identity and its relationship to faith and theology, providing a vocabulary and grammar, and laying out a methodology for Asian American theologies in their ethnic, generational, and regional differences. Lee's framework for Asian American theological contextuality proposes an Asian American quadrilateral of the intersection of Asian heritage, migration experience, American culture, and racialization. This methodology incorporates the need for personal integration and communal journey, especially in the work of Asian American ministry. With interdisciplinary insights from interpersonal neurobiology and trauma theory, he offers a process of integration and reconciliation for Asian American theologies in service of Asian American communities of every kind.
Available for in-store purchase only.
---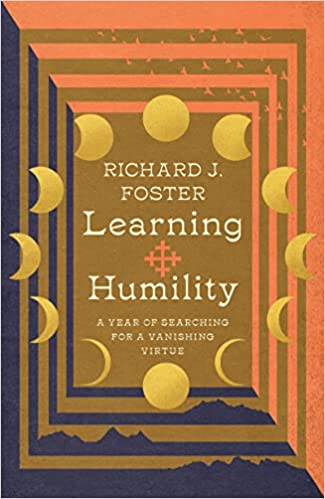 Learning Humility: A Year of Searching for a Vanishing Virtue
IVP
December 6, 2022
In a society where raging narcissism dominates the moral landscape, the virtue of humility is often dismissed as irrelevant. Not only is humility vanishing from contemporary culture, but we are also witnessing how destructive a lack of humility has become among our churches and ministry leaders. And yet, Richard Foster, the founder of Renovaré, insists that humility is central to the journey toward character formation and spiritual transformation. For this reason he decided to spend a year studying the virtue of humility.
Using the Lakota calendar as a framework, Foster provides us with a look into the insights he gathered from sources ranging from Native American culture to Julian of Norwich to Scripture to personal friends. By engaging with both the spiritual classics and Foster's own experiences, Learning Humility provides profound insight into what humility can look like in our current cultural climate.
Join Richard Foster on the journey toward a life of humility, which he says leads us into "freedom, joy, and holy hilarity."
Available for in-store purchase only.
---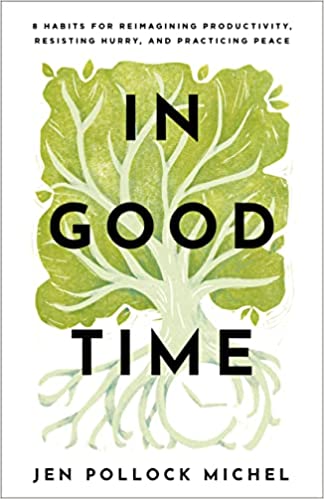 In Good Time: 8 Habits for Reimagining Productivity, Resisting Hurry, and Practicing Peace
Baker Books
December 13, 2022
Whether we're trying to find time, save it, manage it, or make the most of it, one word defines our relationship with the clock: anxiety. Yet is productivity really the only grid for the good life? Have you ever imagined a life without hurry, relentless work, multitasking, or scarcity? A life that is characterized instead by presence, attention, rest, rootedness, fruitfulness, and generosity?

This is the kind of life we are meant for, says Jen Pollock Michel. But if we want to experience freedom from time anxiety, we have to reimagine our relationship with time itself.

In the pages of In Good Time, she invites you to disentangle your priorities from our modern assumptions and instead ground them in God's time. Then she shows you how to establish 8 life-giving habits that will release you from the false religion of productivity so you can develop a grounded, healthy, life-giving relationship with the clock.
Available for in-store purchase only.
---