New Books
New and Noteworthy Books Early 2022
Here are some of the upcoming books we are most looking forward to set to be released between January and April 2022! If you are interested in any of these or would like to know more, please give us a call (604-228-1820) or send us an email ([email protected]) to inquire about reserving a copy or shipping.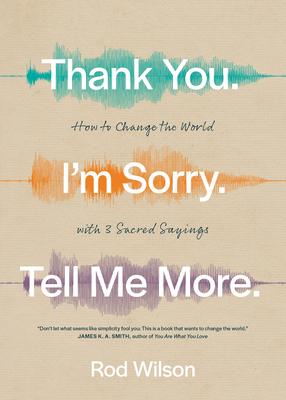 Thank You. I'm Sorry. Tell Me More.: How to Change the World with 3 Sacred Sayings
NavPress
January 11, 2022
Practice the three simple phrases that heal relationships, strengthen connection, and change the world.

We all believe that saying, "Thank you," "I'm sorry," and "Tell me more" will help us become better people, friends, partners, employees, neighbors, and global citizens. And yet, having been brought up on rugged individualism, we often slip into self-centeredness and a corresponding sense of entitlement. We have lost the ability to speak with gentleness toward one another. We have replaced kind words that connect us to one another with ones that divide, isolate, and hurt. Everywhere we turn there is deep conflict.

In this simple yet profound book, clinical psychologist Rod Wilson introduces us to the sacredness of these familiar but forgotten sayings. What impact do these sayings have on our relationships?

When we say, "Thank you," we acknowledge the way others impact us.
When we say, "I'm sorry," we acknowledge the way we impact others.
When we say, "Tell me more," we acknowledge the way we impact each other.

Try it. Read this book and be encouraged and equipped to deliver kindness in your speech. As you engage with these three phrases more thoughtfully and speak them more frequently, you will enjoy a life full of deeper friendships and joy.
Buy
---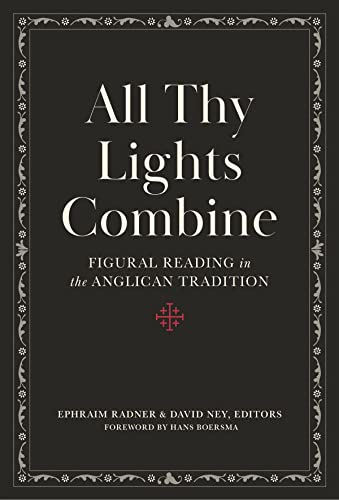 All Thy Lights Combine: Figural Reading in the Anglican Tradition
Lexham
January 12, 2022
We do not simply interpret God's word. His word interprets us.

Figural interpretation has been a trademark of Anglican devotions from the beginning. Anglican readers―including Tyndale, Cranmer, Hooker, and Lewis―have been figural readers of the Bible. By paying attention to how words, images, and narratives become figures of others in Scripture, these readers sought to uncover how God's word interprets all of reality. Every verse shines the constellation of God's story.

Edited by David Ney and Ephraim Radner, the essays in All Thy Lights Combine explore how the Anglican tradition has employed figural interpretation to theological, Christological, and pastoral ends. The prayer book is central; it immerses Christians in the words of Scripture and orders them by the word. With guided prayers for morning and evening, this book invites readers to be re--formed by God's word. Become immersed in the riches of the Anglican interpretive tradition.
Buy
---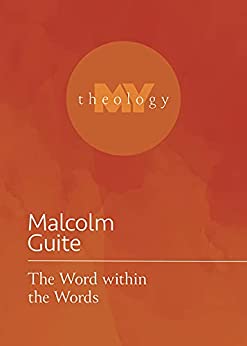 The Word Within the Words
Fortress
January 18, 2022
The Word within the Words is a Poet's Credo, in which Malcom Guite sets out to show how his Christian faith informs and underpins his poetry and, in turn, how poetry itself and, more widely, the poetic imagination help him understand and interpret his faith. After a brief introduction outlining a theology of Christ as the Word, the essential logos or meaning that underlies all things made flesh for us in Jesus, there are short chapters on Scripture, liturgy, and sacrament, each understood as a kind of poetry capable of transfiguring our vision and transforming our lives. In light of these, the final section of the book reflects on the all-transforming reality of Christ and the Kingdom not only within but well beyond the bounds of the church. The theology in this book is illustrated throughout with personal stories and with poetry, both classics from the cannon and Guite's own poems.
Buy
---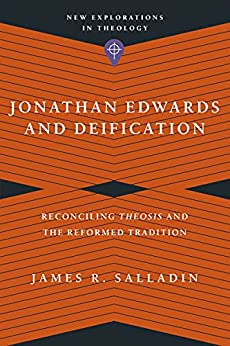 Jonathan Edwards and Deification: Reconciling Theosis and the Reformed Tradition
IVP Academic
February 1, 2022
The doctrine of deification or theosis is typically associated with the Eastern Orthodox tradition. Indeed, the language of participation in the divine nature as a way to understand salvation often sounds like strange music in the ears of Western Christians despite passages like 2 Peter 1:4 where it appears. However, recent scholarship has argued that the theologies of some of the most prominent figures in the history of the Western church, including Martin Luther, John Calvin, and John Wesley, share more in common with deification than has been acknowledged.
In this volume of IVP Academic's New Explorations in Theology series, theologian James Salladin considers the role of deification in the theology of another well-known Western theologian: Jonathan Edwards. In addition, he reflects upon the question of how Edwards's soteriology compares with the rest of the broader Reformed tradition.
Here, we discover how Edwards's theology affirms what it means for sinners to be brought into the hands of a loving God.
Buy
---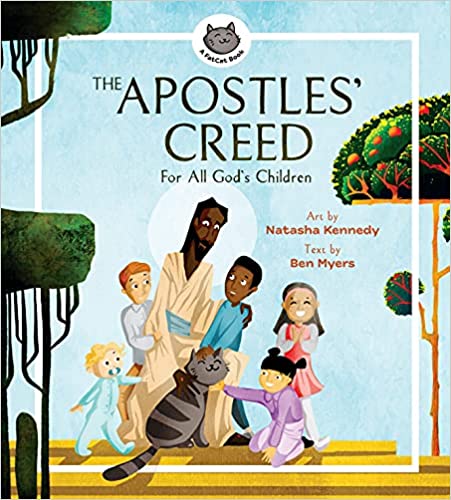 The Apostles' Creed: For All God's Children
Lexham
February 2, 2022
What God's children believe
Join FatCat, the friendly feline, as he learns the traditional text of the Apostles' Creed―the earliest summary of the apostles' teaching. Enjoy vibrantly illustrated scenes of Jesus's life and search for FatCat on every page!
Young readers and families will read a line from the creed along with a simple reflection to tuck into their hearts. With a list of Scriptures for further learning and a family prayer, this FatCat book is perfect to read again and again.
In a fun and accessible way, believers can visualize, memorize, understand, and confess the Apostles' Creed, which has united all Christians for centuries.
Buy
---
The Resurrection of Jesus Christ: Exploring Its Theological Significance and Ongoing Relevance
Baker Academic
February 8, 2022
The resurrection of Jesus Christ is one of the best-attested facts of history. But believing in the resurrection is one thing. Knowing what it means is another. Although much has been written about the apologetics of the resurrection, little has been written about its theological meaning.

This book reveals the hidden depths of the theological significance and ongoing relevance of the resurrection of Jesus Christ for our being, our salvation, Christian life, ethics, and our future hope. W. Ross Hastings explains that the resurrection has profound consequences for who we are. Jesus as the last Adam formed a new humanity when he rose again. This has significance for our regeneration, our future resurrection, the reaffirmation of creation and the moral order, and ethics. Precisely because Jesus is the representative man for humanity, the resurrection also has profound consequences for our human salvation. By his resurrection, who we are changes, but who we are before God changes too. The resurrection is atoning in itself, but it is also the seal of the atonement. It is the gateway to Christ's ascension and high priesthood. The resurrection therefore brings about our justification, sanctification, vocation, and glorification.
Available for in-store purchase only.
---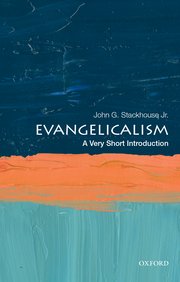 Evangelicalism: A Very Short Introduction
Oxford University Press
February 14, 2022
Evangelicalism has rapidly become one of the most significant religious movements in the modern world. An umbrella term that encompasses many Protestant denominations that share core tenets of Christianity, evangelicalism is foremost defined by its disciples' consideration of the Bible as the ultimate moral and historical authority, the desire to evangelize or spread the faith, and the value of religious conversion known as being "born again." As the Evangelical movement has grown rapidly, so has its influence on the political stage. Evangelicals affect elections up and down the Americas and across Africa, provoke governments throughout Asia, fill up some of the largest church buildings, and possess the largest congregations of any religion in the world. Yet evangelicals are wildly diverse- from Canadian Baptists to Nigerian Anglicans, from South Sea Methodists to Korean Presbyterians, and from house churches in Beijing to megachurches in Sao Paulo. This Very Short Introduction tells the evangelical story from the preacher-led revivals of the eighteenth century, through the frontier camp meetings of the nineteenth, to the mass urban rallies of the twentieth and the global megachurches of the twenty-first. More than just a sketch of where evangelicals have come from, this volume aims to clearly examine the heart of evangelical phenomenon. Is there such a (single) thing as evangelicalism? What is its basic character? Where are the evangelicals going? And what in the world do they want?
Buy
---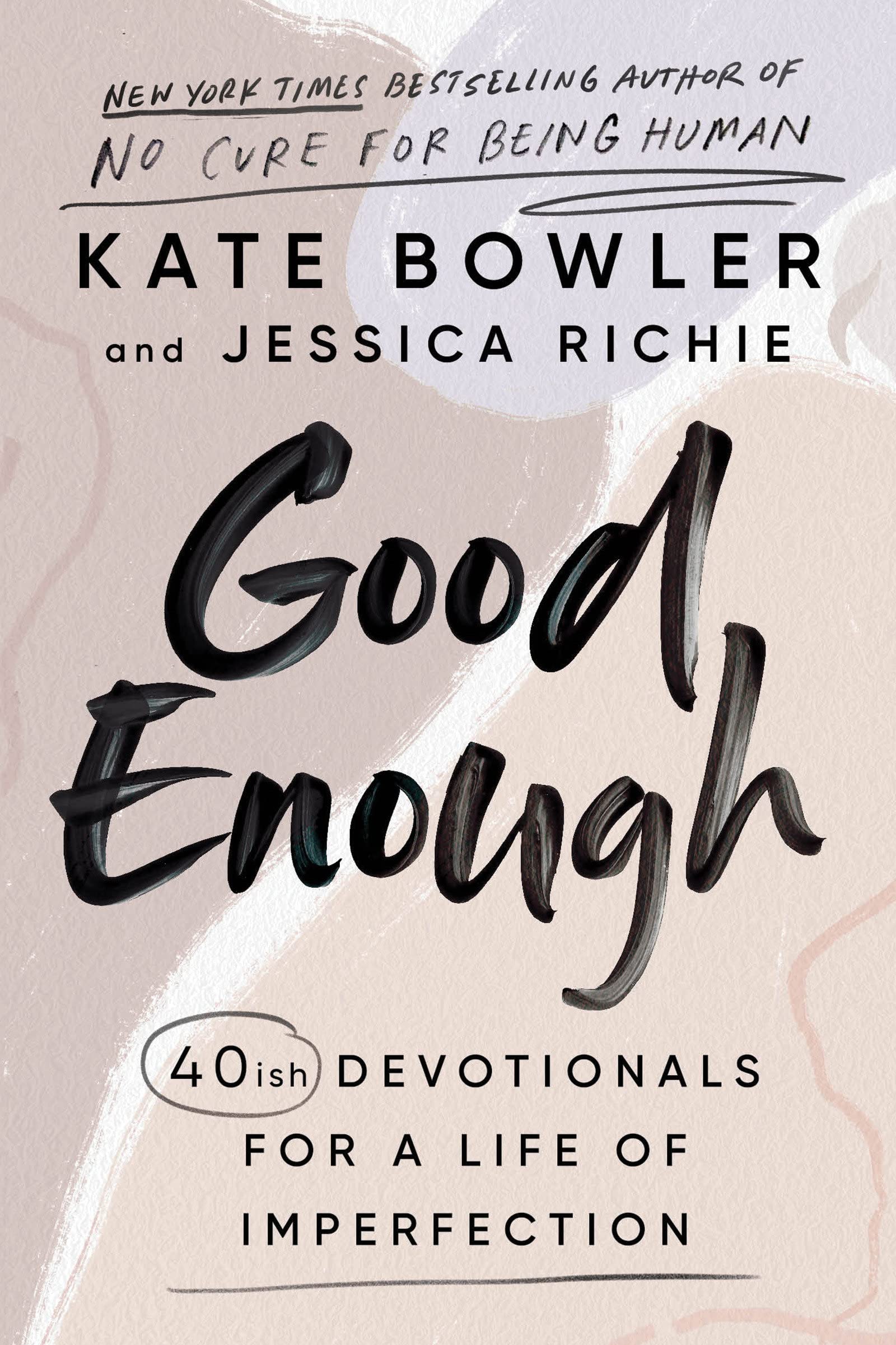 Good Enough: 40ish Devotionals for a Life of Imperfection
Convergent
February 15, 2022
A compassionate, intelligent, and wry series of Christian daily reflections on learning to live with imperfection in a culture of self-help that promotes endless progress, from the New York Times bestselling author of Everything Happens for a Reason and the executive producer of the Everything Happens podcast

"Brilliant, hilarious, absurd, honest, hopeful, true-hearted, and good to the core."—Sarah Bessey, editor of A Rhythm of Prayer and author of Jesus Feminist

In Kate Bowler's bestselling memoir Everything Happens for a Reason, readers witnessed the ways she, as a divinity-school professor and young mother, reckoned with a Stage IV cancer diagnosis; in her follow-up memoir, No Cure for Being Human, she unflinchingly and winsomely unpacked the ways that life becomes both hard and beautiful when we abandon certainty and the illusion of control in our lives. Now, in their first-ever devotional book, Kate Bowler and co-author Jessica Richie offer 40ish short spiritual reflections on how we can make sense of life not as a pursuit of endless progress but as a chronic condition. This book is a companion for when you want to stop feeling guilty that you're not living your best life now.

Written gently and with humor, Good Enough is permission for all those who need to hear that there are some things you can fix—and some things you can't. And it's okay that life isn't always better. In these gorgeously written reflections, Bowler and Richie offer fresh imagination for how truth, beauty, and meaning can be discovered amid the chaos of life. Their words celebrate kindness, honesty, and interdependence in a culture that rewards ruthless individualism and blind optimism. Ultimately, in these pages we can rest in the encouragement to strive for what is possible today—while recognizing that though we are finite, the life in front of us can be beautiful.
Buy
---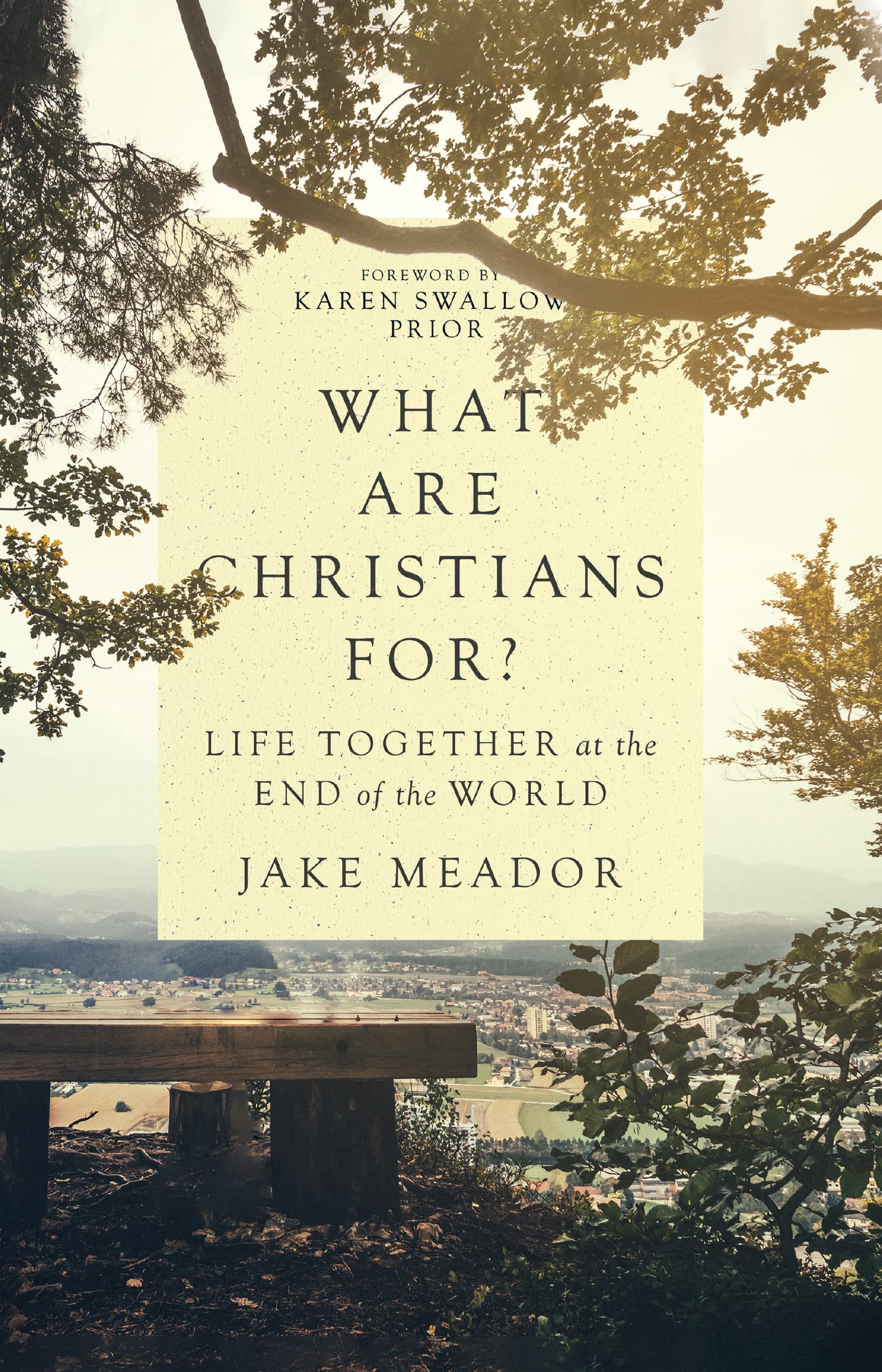 What Are Christians For?: Life Together at the End of the World
IVP
February 22, 2022
What does a Christian political witness look like in our day?
Politics ought to be defined by fidelity to the common good of all the members of society. But our modern Western politics are defined by a determination to bend the natural world and human life to its own political and economic ends. This wholesale rejection of the natural order is behind the dominant revolutions in our history, and defines our experience in Western society today—our racialized hierarchy, modern industry, and the sexual revolution.
In What Are Christians For?, Jake Meador lays out a proposal for a Christian politics rooted in the givenness and goodness of the created world. He is uninterested in the cultural wars that have so often characterized American Christianity. Instead, he casts a vision for an ordered society that rejects the late modern revolution at every turn and is rooted in the natural law tradition and the great Protestant confessions. Here is a political approach that is antiracist, anticapitalist, and profoundly pro-life. A truly Christian political witness, Meador argues, must attend closely to the natural world and renounce the metallic fantasies that have poisoned common life in America life for too long.
Buy
---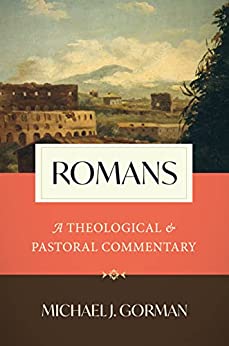 Romans: A Theological and Pastoral Commentary
Eerdmans
March 3, 2022
"Above all, Romans is a letter about Spirit-enabled participation and transformation in Christ and his story, and thus in the mission of God in the world."
This commentary engages the letter to the Romans as Christian scripture and highlights the Pauline themes for which Michael Gorman is best known—participation and transformation, cruciformity and new life, peace and justice, community and mission. With extensive introductions both to the apostle Paul and to the letter itself, Gorman provides the needed background on Paul's first-century context before proceeding into the rich theological landscape of the biblical text.
In line with Paul's focus on Christian living, Gorman interprets Romans at a consistently practical level, highlighting the letter's significance for Christian theology, for daily life, and for pastoral ministry. Questions for reflection and sidebars on important concepts make this especially useful for those preparing to preach or teach from Romans—the "epistle of life," as Gorman calls it, for its extraordinary promise that, through faith, we "might walk in newness of life" with Christ.
Buy
---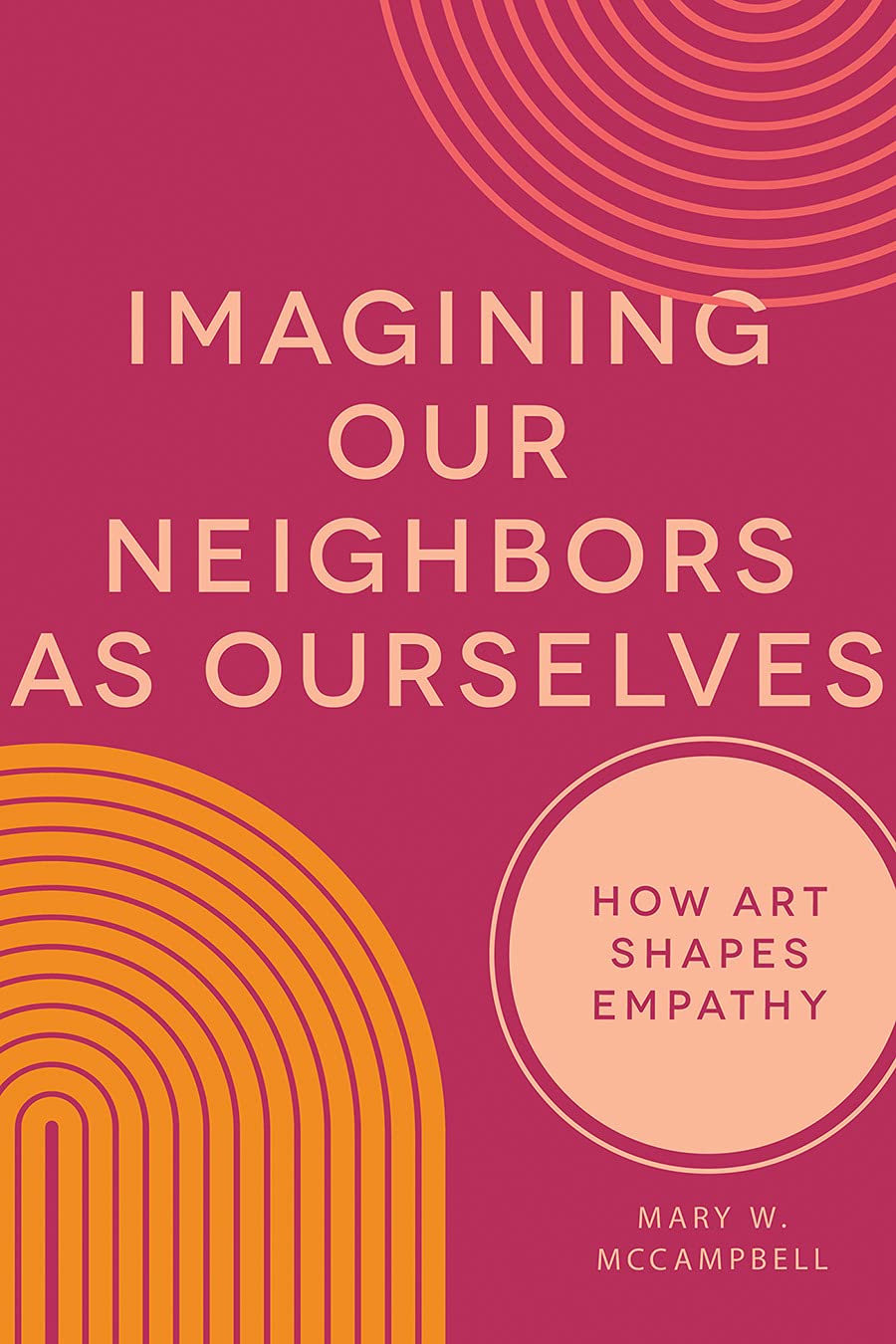 Imagining Our Neighbors as Ourselves: How Art Shapes Empathy
Fortress
April 5, 2022
Anyone reading comments in online spaces is often confronted with a collective cultural loss of empathy. This profound loss is directly related to the inability to imagine the life and circumstances of the other. Our malnourished capacity for empathy is connected to an equally malnourished imagination. In order to truly love and welcome others, we need to exercise our imaginations, to see our neighbors more as God sees them than as confined by our own inadequate and ungracious labels. We need stories that can convict us about our own sins of omission or commission, enabling us to see the beautiful, complex world of our neighbors as we look beyond ourselves.
In this book, Mary McCampbell looks at how narrative art--whether literature, film, television, or popular music--expands our imaginations and, in so doing, emboldens our ability to love our neighbors as ourselves. The prophetic artists in these pages--Graham Greene, Toni Morrison, and Flannery O'Connor among them--show through the form and content of their narrative craft that in order to love, we must be able to effectively imagine the lives of others. But even though we have these rich opportunities to grow emotionally and spiritually, we have been culturally trained as consumers to treat our practice of reading, watching, and listening as mere acts of consumption.
McCampbell instead insists that truly engaging with artists who have the prophetic capacity to create art that wakes us up can jolt us from our typically self-concerned spiritual stupors. She focuses on narrative art as a means of embodiment and an invitation to participation, hospitality, and empathy. Reading, seeing, or listening to the story of someone seemingly different from us can awaken us to the very real spiritual similarities between human beings. The intentionality that it takes to surrender a bit of our own default self-centeredness is an act of spiritual formation. Imagining Our Neighbors as Ourselves presents a journey through initial self-reflection to a richer, more compassionate look outward, as narrative empowers us to exercise our imaginations for the sake of expanding our capacity for empathy.
Buy
---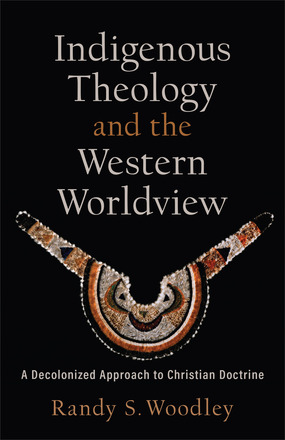 Indigenous Theology and the Western Worldview
Baker Academic
April 19, 2022
Written in an accessible, conversational style that incorporates numerous stories and questions, this book exposes the weaknesses of a Western worldview through a personal engagement with Indigenous theology. Randy Woodley critiques the worldview that undergirds the North American church by dismantling assumptions regarding early North American histories and civilizations, offering a comparative analysis of worldviews, and demonstrating a decolonized approach to Christian theology.

Woodley explains that Western theology has settled for a particular view of God and has perpetuated that basic view for hundreds of years, but Indigenous theology originates from a completely different DNA. Instead of beginning with God-created humanity, it begins with God-created place. Instead of emphasizing individualism, it emphasizes a corporateness that encompasses the whole community of creation. And instead of being about the next world, it is about the tangibility of our lived experiences in this present world. The book encourages readers to reject the many problematic aspects of the Western worldview and to convert to a worldview that is closer to that of Jesus.
Buy
---