News
Bill Reimer Retires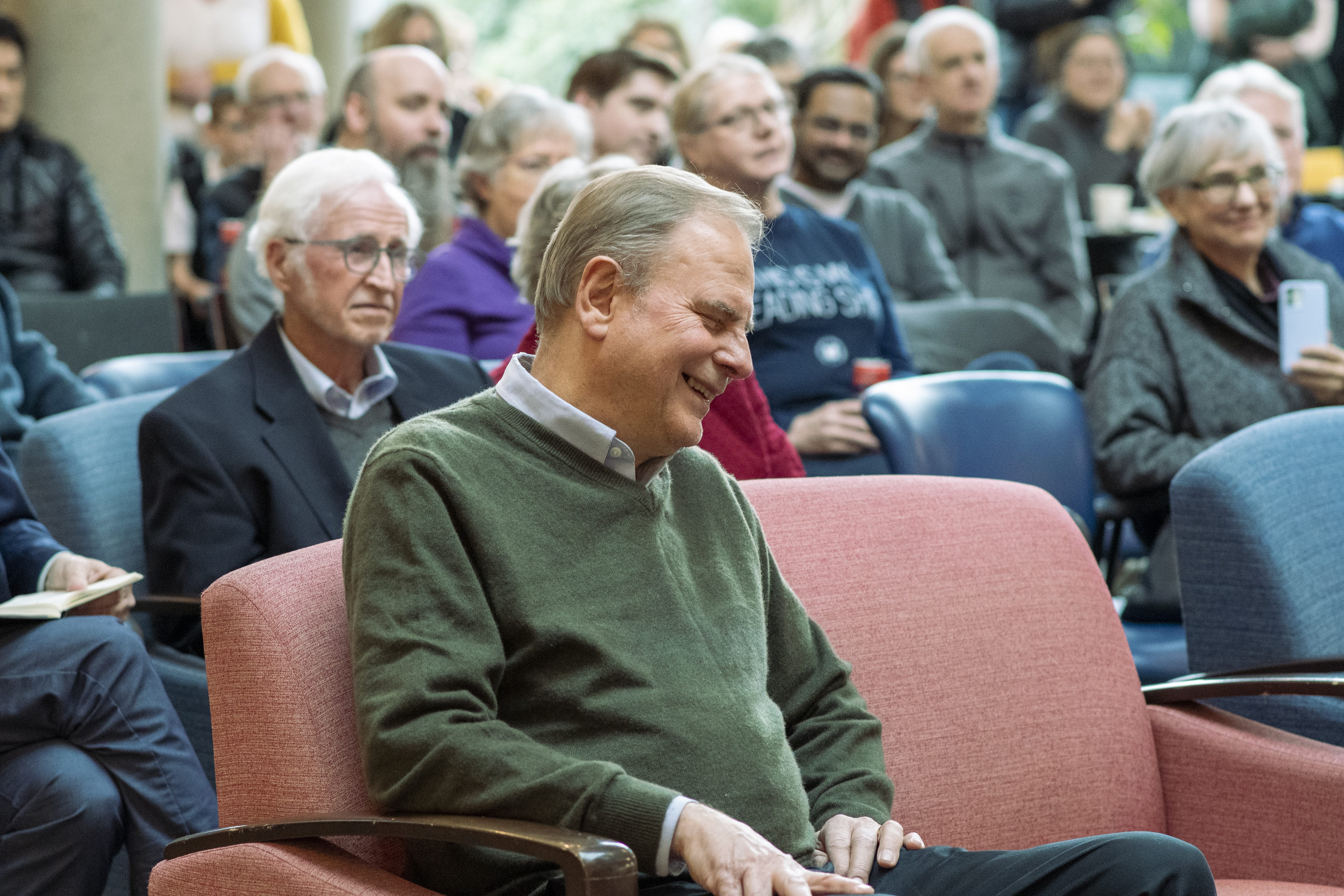 After 34 years of helming the Regent College Bookstore, Bill Reimer has retired.
As you might be aware by now, Bill Reimer, the long-time manager of the Regent College Bookstore officially retired on March 1, 2023.
Regent faculty and staff (past and present), bookstore alumni, and customers gathered together in the Regent Atrium on March 1 to celebrate Bill's retirement. Guests mingled over food and conversation before several close colleagues and friends (including Carl Armerding, David Ley, David Wood, Paul Spilsbury, and Kim Boldt) offered tributes. Bill was also presented with a book with 89 tributes that testify to the impact Bill has made on so many people's lives and the legacy he leaves at Regent.
Loren Wilkinson, friend of Bill and Dorcas and professor emeritus at Regent College wrote a moving tribute in Church for Vancouver you can read
here
. But rest assured, Bill will continue to stay actively involved in the bookstore and the wider Regent College community - he even showed up for a few hours of work the day after he officially retired!