Sale
2023 Christmas Sale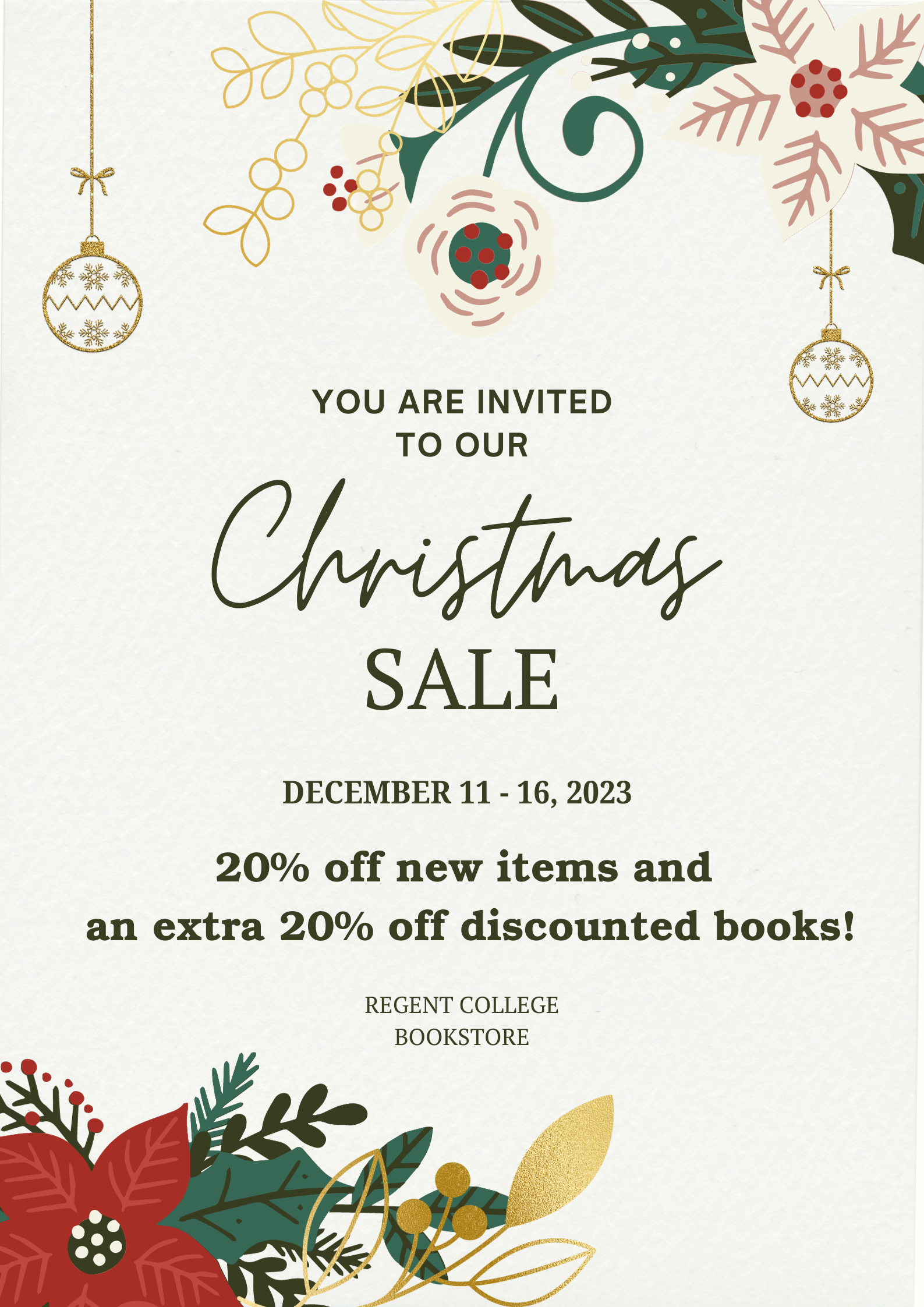 Please join us for our 2023 Christmas Sale December 11 - 16!
Just in time for the holidays, the Regent College Bookstore will be having a Christmas sale Monday, December 11 - Saturday, December 16.
We're have a 20-20-20 sale! New books and used books will be 20% off and yellow-stickered books will be an extra 20% off! There are so many exciting new titles by N.T. Wright, Loren Wilkinson, Christopher Hall, Jessica Hooten Wilson, and more! We also have Regent-branded mugs and apparel and other items like cards for all occasions, candles, icons, calendars, and stationary.