New Books
New and Noteworthy Books Spring/Summer 2022
Here are some of the upcoming books we are most looking forward to set to be released between May - August 2022! If you are interested in any of these or would like to know more, please give us a call (604-228-1820) or send us an email ([email protected]) to inquire about reserving a copy or shipping.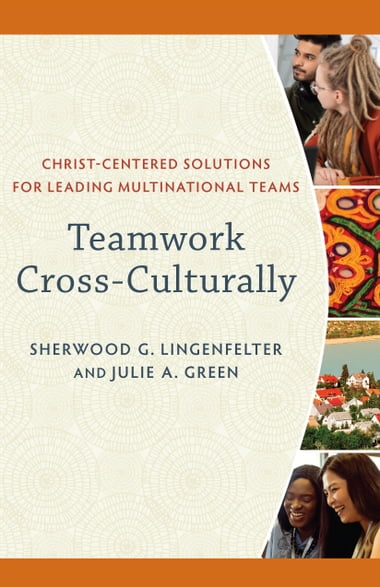 Teamwork Cross-Culturally: Christ-Centered Solutions for Leading Multinational Teams
Baker Academic
May 1, 2022
Following Sherwood Lingenfelter's successful books on ministering, teaching, and leading cross-culturally (with combined sales of over 200,000 copies), Teamwork Cross-Culturally casts a vision for how teams made up of diverse peoples can serve in unity as the body of Christ despite the complicated problems that arise. The book equips leaders to respond to divisive issues so that multinational mission teams can do the work of ministry in ways that honor God. Real-life examples of teamwork challenges from around the world demonstrate that "in Christ" responses are achievable.
Available for in-store purchase only.
---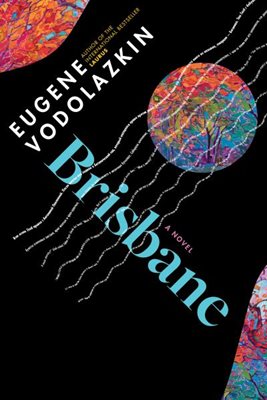 Brisbane: A Novel
Plough
May 3, 2022
From the winner of Russia's biggest literary prizes, a richly layered novel in which a celebrated guitarist robbed of his talent by Parkinson's disease seeks other paths to immortality: by authorizing a biography and by mentoring a thirteen-year-old virtuoso battling cancer.
This personal story of a lifetime quest for meaning will resonate with readers of Dostoyevsky, Tolstoy, Umberto Eco, and Solzhenitsyn. Expanding the literary universe spun in his earlier novels, Vodolazkin explores music and fame, belonging and purpose, time and eternity. At the stunning finale of Brisbane, all the carefully knit stitches unravel into a riddle: Whose story is it – the subject's or the writer's? Are art and love really no match for death? Is Brisbane, the city of our dreams, our only hope for the future?
Buy
---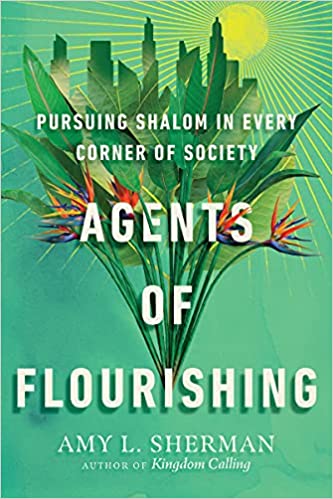 Agents of Flourishing: Pursuing Shalom in Every Corner of Society
InterVarsity Press
May 10, 2022
God calls Christians to participate in his redemptive mission in every sphere of life. Every corner, every square inch of society can flourish as God intends, and Christians of any vocation can become agents of that flourishing.
Amy Sherman offers a multifaceted, biblically grounded framework for enacting God's call to seek the shalom of our communities in six arenas of civilizational life (The Good, The True, The Beautiful, The Just, The Prosperous, and The Sustainable). Because we believe in what is good and true, we strengthen social ethics and contribute to human knowledge and learning. Because we value beauty, we invest in creative arts. Because we are committed to a just society, we work toward restorative justice and a well-ordered civic life. And our desire to see society prosper sustainably means that our business practices seek the economic good of the community while protecting the physical health of our environment.
This comprehensive volume showcases historical and contemporary models of faithful and transformational cultural engagement, with case studies of all kinds of churches advancing human flourishing. It provides a roadmap for leaders wanting to participate in Christ's mission of holistic renewal. Discover how being God's agents of flourishing can change our communities for the better and offer a winsome witness to a watching world.
Buy
---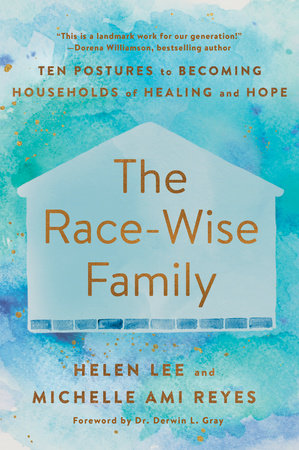 The Race-Wise Family: Ten Postures to Becoming Households of Healing and Hope
Penguin Random House
May 17, 2022
A timely resource to equip Christian parents to better understand the roots of racism and provide practical guidance on addressing issues of race within their families

"This is a landmark work for our generation!"—Dorena Williamson, bestselling author

If you wonder how to help your children understand today's racial dynamics and respond in God-honoring ways, you're not alone. Practical and engaging, The Race-Wise Family offers immediately applicable action steps to help you raise kingdom-minded kids who will stand against racial injustice as an outpouring of their relationship with God.

Deeply rooted in Scripture, The Race-Wise Family includes

• key biblical insights for understanding a theology of race
• discussion questions, prayers, and conversation starters for your whole family
• age-appropriate ideas for discussing current events with your kids and teens
• guidance for addressing the roots of racial bias in the world and your own heart
• activities and resources you can use with kids of all ages to be part of hope and healing in your community

The Race-Wise Family helps you and your kids celebrate the diversity of God's kingdom as you take small steps at home today that can make a difference in the world for generations.
Available for in-store purchase only.
---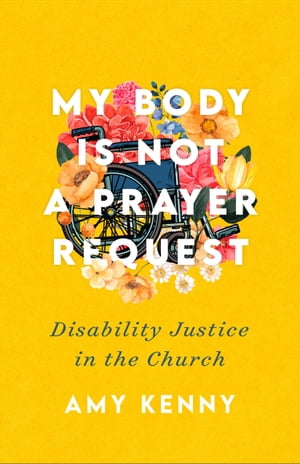 My Body Is Not a Prayer Request: Disability Justice in the Church
Brazos Press
May 17, 2022
"With humorous prose and wry wit, Kenny makes a convincing case for all Christians to do more to meet access needs and embrace disabilities as part of God's kingdom. . . . Inclusivity-minded Christians will cheer the lessons laid out here."--Publishers Weekly

Much of the church has forgotten that we worship a disabled God whose wounds survived resurrection, says Amy Kenny. It is time for the church to start treating disabled people as full members of the body of Christ who have much more to offer than a miraculous cure narrative and to learn from their embodied experiences.

Written by a disabled Christian, this book shows that the church is missing out on the prophetic witness and blessing of disability. Kenny reflects on her experiences inside the church to expose unintentional ableism and cast a new vision for Christian communities to engage disability justice. She shows that until we cultivate church spaces where people with disabilities can fully belong, flourish, and lead, we are not valuing the diverse members of the body of Christ.

Offering a unique blend of personal storytelling, fresh and compelling writing, biblical exegesis, and practical application, this book invites readers to participate in disability justice and create a more inclusive community in church and parachurch spaces. Engaging content such as reflection questions and top-ten lists are included.
Available for in-store purchase only.
---
Common Callings and Ordinary Virtues: Christian Ethics for Everyday Life
Baker Academic
May 17, 2022
Every day we do commonplace things and interact with ordinary people without giving these activities and interactions much thought. This volume offers a theological guide to thinking Christianly about the nature of ordinary, everyday life. Ethicist Brent Waters shows that, when we engage them faithfully, our mundane activities and relationships are actually vitally important expressions of love for neighbors, friends, spouses, parents, children, strangers, and fellow citizens. We live out the Christian gospel in the contexts that define us and in the routine chores, practices, activities, and social settings that give ordinary life meaning. It is in those contexts that we discover what we were created for, what we were made to be and to become.
Available for in-store purchase only.
---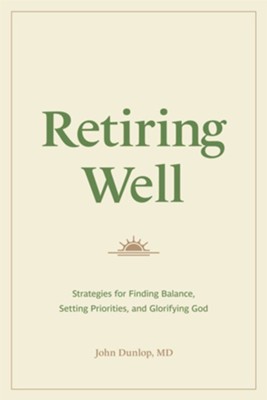 Retiring Well: Strategies for Finding Balance, Setting Priorities, and Glorifying God
Crossway
May 24, 2022
What Should Retirement Look Like for a Christian?
Preparation for retirement requires more than just financial planning. For most people, and especially for Christians, it comes with a host of other considerations—when to retire, where to live, and how to spend one's time. Many find themselves asking, Is there a right way to retire?
Drawing from his work with geriatric patients and his own retirement experience, Dr. John Dunlop shares practical strategies for Christians as they approach their retirement years. With Scripture as his guide, he promotes balance between rest and activity—encouraging intimacy with God, service to churches and communities, time with friends and family, and care for one's health. Among the uncertainties of major life change, readers will be equipped to make decisions for their future as they seek to glorify God in their retirement.
Practical: Provides 10 specific strategies for readers who are facing difficult decisions about their approaching retirement, including guiding questions at the end of each chapter
Grounded in Experience: Written by a retired doctor who practiced geriatric medicine
Balanced: Promotes rest and care for one's health while also encouraging ongoing work and service for the kingdom of God
Biblical: Draws from Scripture passages on the topics of work, rest, and aging
Available for in-store purchase only.
---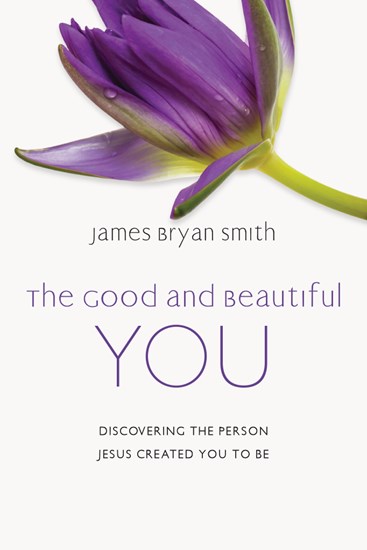 The Good and Beautiful You: Discovering the Person Jesus Created You to Be
IVP: Formatio
May 31, 2022
The Christian faith is not only about belief and practices, it is also about the kind of people that we become. Yet some of the biggest barriers to our transformation come from our toxic self-narratives. These narratives shape the way we see ourselves and the way we interact in the world. God designed us with a deep longing in our souls to be wanted, loved, alive, and connected to God. Healing our souls requires more than knowing what God thinks about us. Our healing comes not through reason alone, but through revelation.
"The best practice I have seen in Christian spiritual formation" was Dallas Willard's endorsement of the Good and Beautiful series a decade ago. Now this fourth book in the series, The Good and Beautiful You, addresses the self-narratives that hinder spiritual growth and the desires of the soul that only God can satisfy. James Bryan Smith reminds us how Scripture reveals the beauty and goodness of our own souls and how we long for healing that only God can provide. Complete with spiritual practices that help us live into that reality, The Good and Beautiful You will serve as a welcome companion on your journey to discover who you truly are in Christ.
Available for in-store purchase only.
---
Little Prayers for Ordinary Days
IVP Kids
May 31, 2022
From the moment we awake in the morning until we go back to bed, every day is filled with ordinary moments that allow us to connect with God.
Little Prayers for Ordinary Days is a collection of short prayers for children to pray in the midst of their day: on the way to school, after seeing a friend, when noticing a bird in the tree, or looking at the stars, or during any of their comings and goings.
This collection of simple prayers, accompanied by winsome and playful art, will bring delight to readers of all ages. Intended as a faith formation tool for Christian families to use together, this book is perfect for parents who want to incorporate liturgy and prayer into their family discipleship and home life.
Share these prayers with the children you love and help them to begin to recognize the nearness of God.
Available for in-store purchase only.
---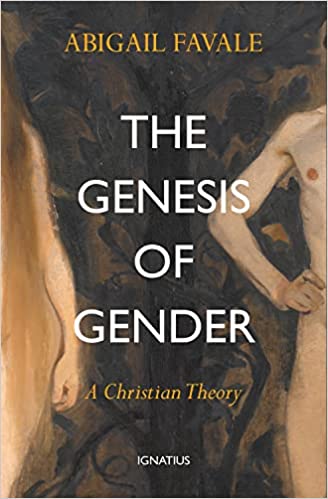 The Genesis of Gender: A Christian Theory
Ignatius
June 3, 2022
The question of gender--who we are as men and women--has never been more pressing, or more misunderstood.
Weaving personal experience with expert knowledge, Dr. Abigail Favale provides an in-depth yet accessible account of the gender paradigm: a framework for understanding reality and identity that has recently risen to prominence. Favale traces the genealogy of gender to its origins in feminism and postmodern thought, describing how gender has come to eclipse sex, and how that shift is reshaping language, law, medicine, sexuality, and our own self-perceptions.
With substance, clarity, and compassion, Favale teases out the hidden assumptions of the gender paradigm and exposes its effects. Yet this book is not merely an exposé--it is also a powerful, moving articulation of a Christian understanding of reality: a holistic paradigm that proclaims the dignity of the body, the sacramental meaning of sexual difference, and the interconnectedness of all creation. The Genesis of Gender is a vital, timely resource for anyone seeking to better understand the gender paradigm--and how to live beyond it.
Available for in-store purchase only.
---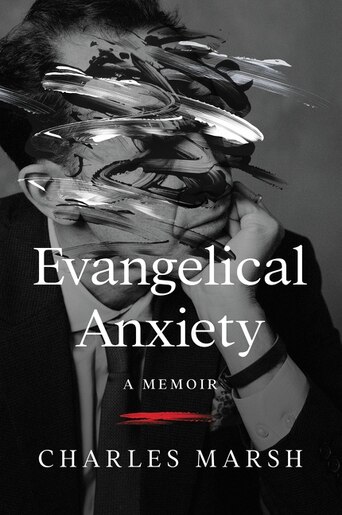 Evangelical Anxiety: A Memoir
HarperOne
June 14, 2022
In this riveting spiritual memoir, the writer, scholar, and commentator tells the story of his struggles with mental illness, explores the void between the Christian faith and scientific treatment, and forges a path toward reconciling these divergent worlds.
For years, Charles Marsh suffered panic attacks and debilitating anxiety. As an Evangelical Christian, he was taught to trust in the power of God and His will. While his Christian community resisted therapy and personal introspection, Marsh eventually knew he needed help. To alleviate his suffering, he made the bold decision to seek medical treatment and underwent years of psychoanalysis.
In this riveting spiritual memoir, Marsh tells the story of his struggle to find peace and the dramatic, inspiring transformation that redefined his life and his faith. He examines the tensions between faith and science and reflects on how his own experiences offer hope for bridging the gap between the two. Honest and revealing, Marsh traces the roots of shame, examines Christian notions of sex, faith, and mental illness and their genesis, and chronicles how he redefined his beliefs and rebuilt his relationship with his community.
A poignant and vital story of deep soul work, Evangelical Anxiety helps us look beyond the stigma that leaves too many people in pain and offers Evangelicals a way forward to find the help they need while remaining true to their beliefs.
Available for in-store purchase only.
---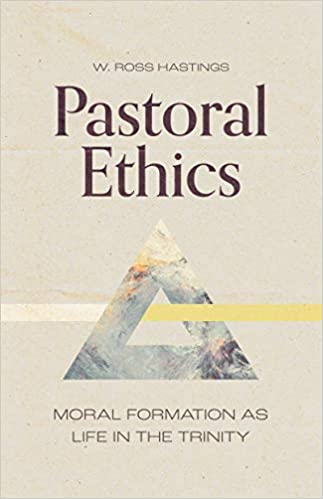 Pastoral Ethics: Moral Formation as Life in the Trinity
Lexham Press
June 15, 2022
Ethics is freedom in Christ to pursue the good, true, and beautiful.
Pastors regularly face concrete ethical questions. And they, too, pursue a moral life. In the busyness of ministry, it can be tempting to think pragmatically or derive one's ethics from the latest cultural concerns. But standard approaches to ethics, whether deontological, utilitarian, or virtue-ethical, all fall short of being distinctly Christian. Ethics ought to be grounded in the gospel and in our triune God.
In Pastoral Ethics, W. Ross Hastings provides pastors an evangelical and trinitarian framework for moral formation and ethical discernment. For Hastings, ethics must be reclaimed as theological. Theology without ethics becomes gnosticism. Ethics without theology leads to legalism and death. Christian ethics participates in God's life and God's work. This communion with God leads to obedience to his commands as summed up in the Decalogue, and over several chapters Hastings provides a rich exposition for pastoral formation. Pastors find their identity in God, and this inspires right thinking and acting with regard to authority, life and death, sexuality, work and rest, speech, and desires.
An approach to ethics that prompts faith, hope, and love, Pastoral Ethics is an essential guide for Christians in all ministry contexts.
Available for in-store purchase only.
---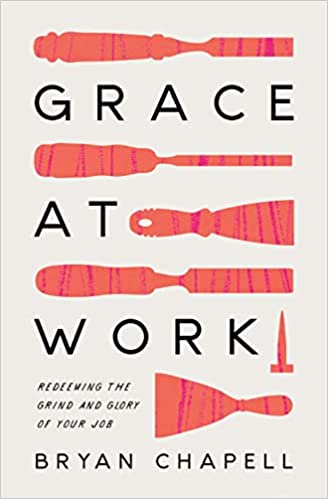 Grace at Work: Redeeming the Grind and the Glory of Your Job
Crossway
July 5, 2022
A Biblical View of Work in Light of the Gospel
For many people, their job is merely "the daily grind" needed to provide for family or pay the bills. Yet our work is a vital means for fulfilling God's purpose for our lives and displaying his grace to those around us. We bear God's image in our workplaces, experiencing his blessings and expressing his nature through our efforts, integrity, creativity, generosity, and excellence. No earthly chore is without the opportunity to observe his divine hand. No challenge in task or relationship is without opportunity to represent God's heart.
In this book, author and pastor Bryan Chapell shares this biblical perspective of vocation, explaining how God gives purpose to our work by making it an instrument of his grace to our own hearts, as well as a way of bringing his goodness and glory into our world. Chapell explains how we can worship God by our work, rising above drudgery, duty, or self-interest with the understanding that our jobs are unique callings for displaying God's character and care. Our work is worship when we see the glory beyond the grind, the mission in the mundane, and the grace at work.
Ideal for Christians in the Workplace: Contains encouragement for those looking for purpose in their jobs
Biblically Grounded: Chapell teaches how the gospel blesses attitudes and responsibilities relating to success, creativity, money, integrity, leadership, and even sin in the workplace
Kingdom Minded: Explains vocation in light of the grace Christ provides to and through his people for blessing our world and bringing him glory
Available for in-store purchase only.
---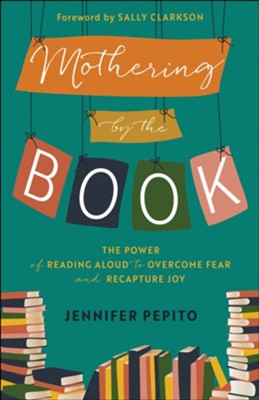 Mothering by the Book The Power of Reading Aloud to Overcome Fear and Recapture Joy
Bethany House
August 2, 2022
"Wit and wisdom for every mother, everywhere.""--Erin Loechner, author of Chasing Slow

Becoming a better, happier mom starts with the stories you tell your kids

As a mom, you want to nurture a strong family, but fear steals your joy. Sometimes you wonder if you're failing your children or whether you're cut out for this.

Beloved writer and mom of seven Jennifer Pepito understands. She was intent on loving her children well, but fear and worry pushed her around. Ultimately, she found her joy in a most surprising place: the pages of classic literature she was reading aloud to her children every day. These stories helped her reclaim the wonder of childhood for herself and her children.

In Mothering by the Book, Jennifer takes you on a fascinating, whimsical journey that will bring freedom and fun to your parenting--one great book at a time.
Available for in-store purchase only.
---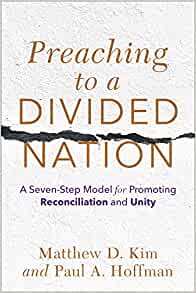 Preaching to a Divided Nation: A Seven-Step Model for Promoting Reconciliation and Unity
Baker Academic
August 9, 2022
We live in angry times. No matter where we go, what we watch, or how we communicate, our culture is rife with division and polarization. Unfortunately, Christians appear to be caught up in the same animosity as the culture at large. While our faith calls us to Christian unity, the hard fact remains: our churches are tragically divided across class, ethnic, gender, and political lines. As these social chasms grow--both inside and outside the church--the role of the preacher becomes paramount.

This book issues a prophetic call to pastors to use the influence of their pulpits to promote reconciliation and unity in their churches and communities. Two scholar-practitioners who are experts in homiletics and reconciliation present a practical, 7-step model that empowers faithful leaders to bring healing and peace to their fractured churches and world. The book includes questions for reflection, salient illustrations, and an accountability covenant. It also includes useful appendixes on preaching themes, preaching texts, and sample sermons from three leading preachers: Ralph Douglas West, Rich Villodas, and Sandra Maria Van Opstal.
Available for in-store purchase only.
---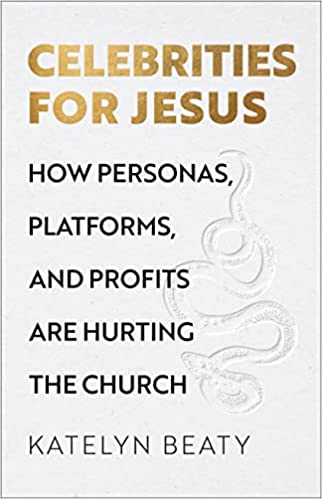 Celebrities for Jesus: How Personas, Platforms, and Profits Are Hurting the Church
Brazos Press
August 16, 2022
Many Christian leaders use their fame and influence to great effect. Whether that popularity resides at the local church level or represents national or international influence, many leaders have effectively said to their followers, "Follow me as I follow Christ." But fame that is cultivated for its own sake, without attendant spiritual maturity and accountability, has a shadow side that runs counter to the heart of the gospel. Celebrity--defined as social power without proximity--has led to abuses of power, the cultivation of persona, and a fixation on profits.

In light of the fall of famous Christian leaders in recent years, the time has come for the church to reexamine its relationship to celebrity. Award-winning journalist Katelyn Beaty explores the ways fame has reshaped the American church, explains how and why celebrity is woven into the fabric of the evangelical movement, and identifies many ways fame has gone awry in recent years. She shows us how evangelical culture is uniquely attracted to celebrity gurus over and against institutions, and she offers a renewed vision of ordinary faithfulness, helping us all keep fame in its proper place.
Available for in-store purchase only.
---